Guides For Parents: You Can Do This.
Making Critical Care Choices for Your Child
This Guide from the British Association for Palliative Care may help you as you consider making critical care choices for your child.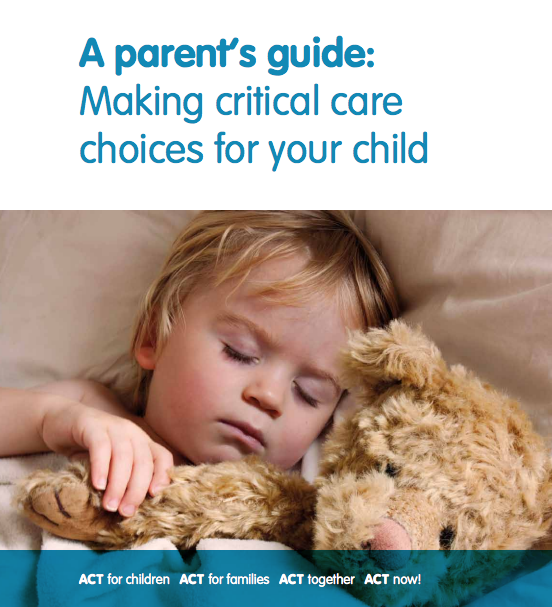 Parent's Guide to Helping Siblings Cope
When a child is seriously ill, the entire family is affected, especially the other children. And when these children are young, parents worry especially about how to make sure they are OK. Here is guidance and tips on how to support these children, based on the expertise of CPN's child psychologist and other parents.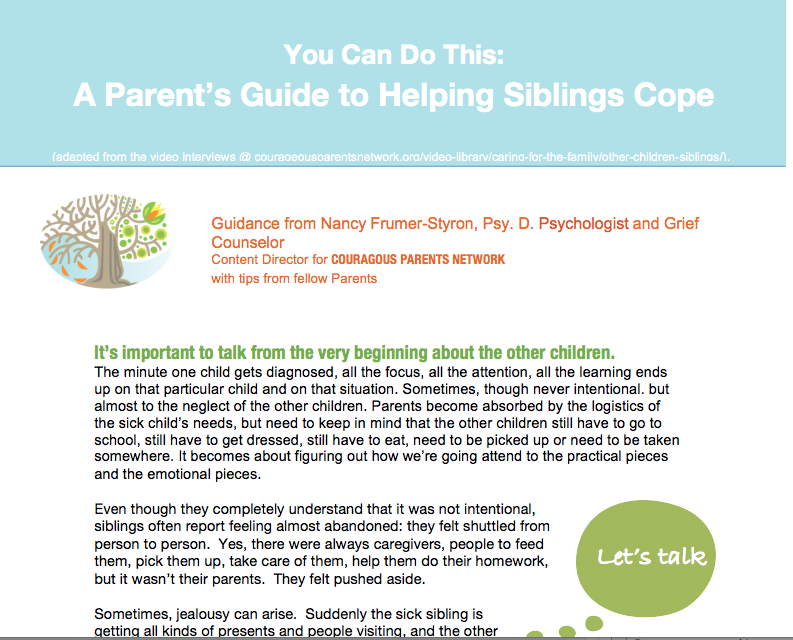 Parent's Guide to Navigating the Hospital
If you have a seriously ill child, you may spend quite a bit of time in the hospital. The hospital is a good place to be as your child will be safe and cared for. But it is also a difficult place to be because you are away from your home and the rest of your family. It is also a really busy place with lots of people in different roles who are going to talk to you about your child's care, and there may be, at some points, challenges with communication. Here is a guide with some tips we've put together based on interviews with a parent advocate, a pediatric hospital chaplain, and multiple parents.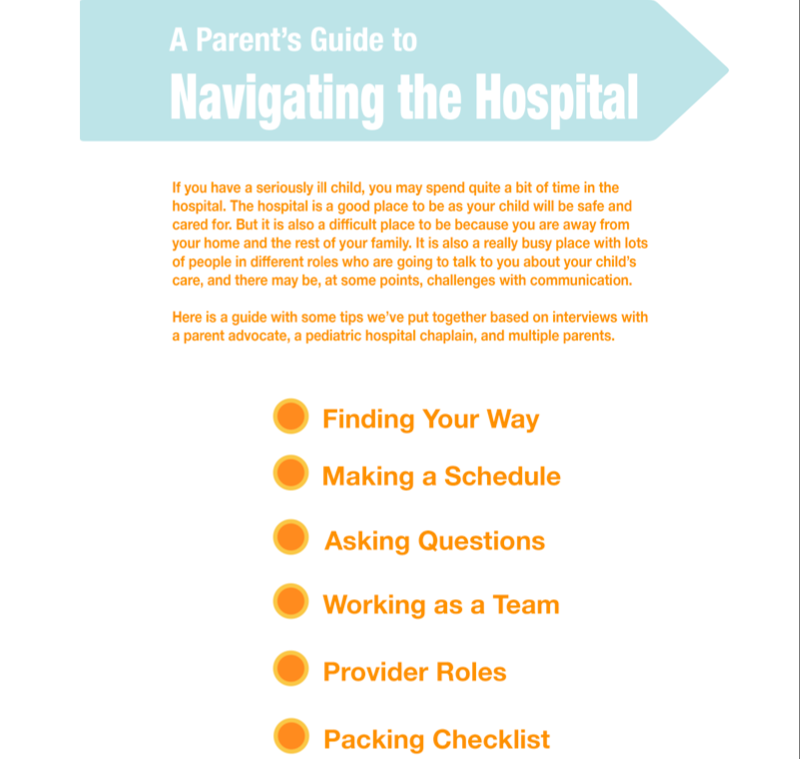 Self-Care: It Matters!!!!!
Self care is often a low priority when your child is diagnosed with a serious illness. The truth is, however, that you will care best for your child when you are also taking care of yourself: sleep, nutrition, alone time, exercise.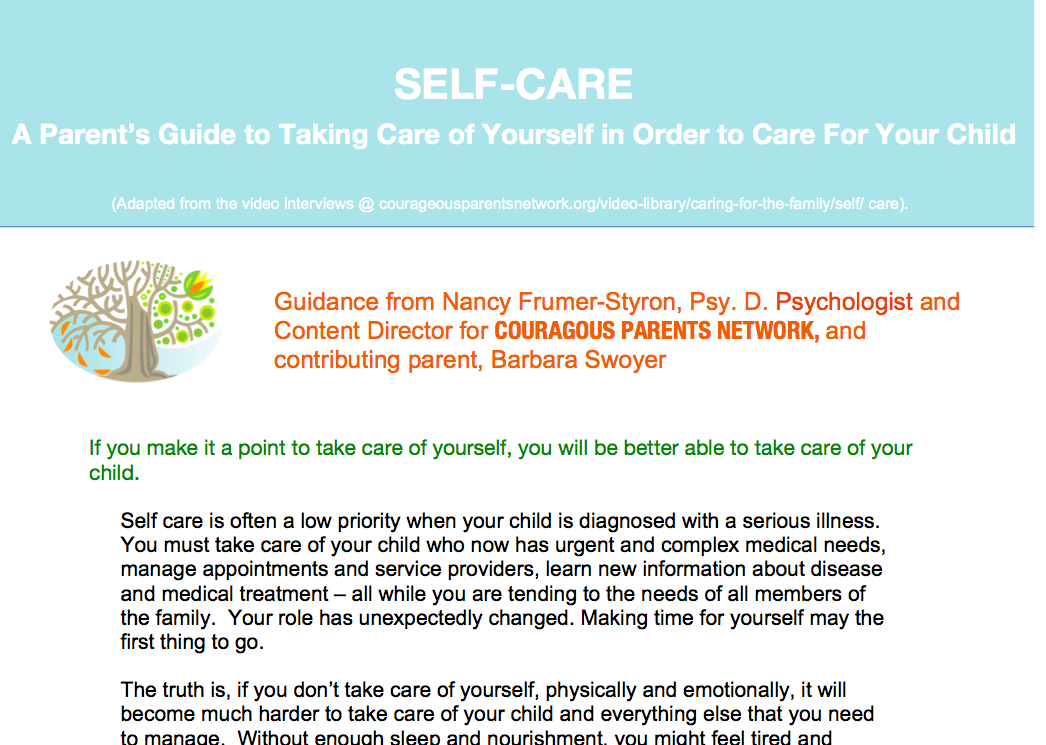 Strengthening Your Parenting Partnership
Child illness impacts a marriage in many ways and often forces couples to discover new means of coping and communicating with each other. This hand-out offers expert guidance and honest insights on how to adapt and grow as partners while caring for a child with serious illness.