Medical/Professional Advisory Board
Richard Goldstein, MD: Physician, Pediatric Advanced Care Team, Boston Children's Hospital, Dana-Farber
Rachael Menius, MSN, CPN-AC, CPON: Pediatric Palliative Care Team, Boston Children's Hospital, Dana-Farber
Ann Haywood-Baxter, MDiv, BCC: Chaplain, Boston Children's Hospital.

Chris Feudtner, MD, PhD, MPH: Director of Research for the Pediatric Advance Care Team, Children's Hospital of Philadelphia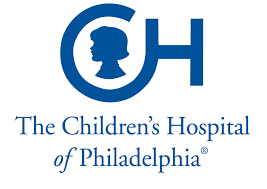 Patricia O'Malley, MD: Director of Pediatric Palliative Care at Massachusetts General Hospital for Children
Sandy Clancy, PhD: Program Manager, Palliative Care Service and Coordinated Care Clinic, MassGeneral Hospital for Children.

Mary Summers: Program Director, Family TIES of Massachusetts at Federation for Children with Special Needs

Tracy Larson-Benvenuti, LCSW: Program Director, Notre Dame Pediatric Palliative Care

Jennifer Bates, EdM: Director of the Pediatric Palliative Care Network, Massachusetts Department of Public Health.
Mary-Frances Garber, MS Human Genetics: board certified, licensed genetic counselor in private practice.
Analytics Advisory Board
Nick Goodman, Digital Marketing Analyst, Boathouse Group, Inc
Sean McQuillan, Analyst, Analysis Group, Inc
Aneesha Wagh, Analyst, Analysis Group, Inc.
Parent Advisory Board
I'm Bob Searle (Chair), father of Nora, who died in 2012 from a synovial cell sarcoma at the age of 14, and Owen, who is 16.  I've worked and volunteered in the nonprofit sector for most of my adult life, but it was a few years after Nora died before I felt ready to get involved in anything related to cancer or the death of a child.  I knew that finding a way to give back would help with my grief over the loss of my precious girl.  I learned about Courageous Parents Network at about the time I was feeling ready to do something, and the timing seemed like more than a coincidence.  When I met Blyth and Kerri, I felt an immediate connection, and more importantly I saw a tangible way that I could contribute.  Serving on the advisory board has brought me into contact with a group of parents whose strength and courage I admire deeply, and getting to know them has been a tremendous benefit to me.  Thanks to CPN, I've learned that the wonderful palliative care we received through Children's Hospital Boston is not the norm for most families, so the opportunity for CPN to make a difference is significant.  I feel fortunate to have this avenue for helping others cope with what I believe is the most difficult thing any parent has to face.
My name is Barbara Swoyer, and my husband John and I are the parents of two boys.  Our younger son, Jake, is chronically ill with two progressive diseases, and lives and is cared for full time at home.  Jake has been a palliative care recipient since 2007.  I became involved with Courageous Parents Network at its inception, and, having experienced first hand the value of receiving palliative care services, have become passionate about educating and informing others about the benefits and importance of palliative care.  I am honored to participate as a member of the CPN Parent Advisory Council.
Jennifer Siedman Mom to three – Noah, Ben and Isabelle – my son Ben passed away 2 years ago from a rare genetic disorder. A magnet for greatness, Ben brought us kind, caring friends.  He taught us courage, pride and love, and showed us that sharing our journey with others gave us strength.  Grateful for the support I received from my palliative care provider and families in similar circumstances, joining the CPN Parent Advisory Board is the perfect way to honor Ben's spirit.
My name is Rebecca Kuczarski.  My husband Eric and I have 3 children, Ethan who is 13, Hannah who is 11, and Sophia who is forever 4.  Sophia passed away unexpectedly from ALL, in June of 2012 after being in treatment for less than a year. I have a background in fundraising and am especially interested in helping other families who have children with life limiting illnesses.  I am the Community and Outreach Associate at Courageous Parents Network and also sit on the Parent Advisory Board. The Parent Advisory Board helps me to understand other points of view, allowing me to better advocate for all CPN families. It is also personally fulfilling to be in a room with other parents who share a similar experience.  This is the strength and power of CPN and I am so happy to be a part of it.
I am Greg MacCurtain.  My wife Heidi and I are parents to two wonderful children, Abby and Thomas.  Abby was diagnosed with Leigh's disease just before her little brother was born.   I came to Courageous Parents Network through an internet search.  What I found at CPN gave me the insight to ask for pallaitve care for Abby.  The addition of a palliative specialist has made a positive impact in Abby's life and the life of our family. I am happy to contribute to Courageous Parents Network to be sure other families know their options.