Established in late 2018 in collaboration with the Ilene Beal Charitable Foundation, the Ilene Beal Courageous Provider Award annually honors a pediatric provider who provides exceptional family-centered care in circumstances of serious childhood illness. The award recipient must further demonstrate qualities of compassion, empathy, and the ability to accompany families during difficult phases of the illness journey. Finally the recipient must demonstrate a willingness to collaborate with other pediatric specialists.
Nominations for 2020 are now OPEN.
NOMINATION PROCESS
Providers, patient and bereaved families, and the general public are respectfully invited to submit nominations for the Award. Nominations should be made in a Microsoft Word document (attachment) emailed to connect@courageousparentsnetwork.org. Please put "Beal Award Nomination" in the email subject line. All nominations must be received by October 1, 2020.
Please include ALL of the following information:
Name of the person you are nominating (nominee)

Nominee's title
Nominee's workplace
Your name (nominator)
Your contact information (email address and telephone number)
Your relationship to the nominee (for example: patient family, colleague, employer, supervisor)
Is the nominee aware of this nomination?  Y    N   Don't Know
Please describe the nominee's qualities in addressing the following, to the best of your ability. Include examples wherever possible.
Exceptional family-centered care
How does the nominee demonstrate respect for the family's knowledge of their child? How are the family's values and wishes reflected in the child's care?
Compassion and empathy
What words and/or phrases would you use to describe typical (or atypical) provider-family interactions (for example, caring; thoughtful; thorough; good explanations; safe; listens well)?
Ability to provide guidance and support
How has this provider worked with the family at particularly difficult times?
Collaboration with other pediatric specialists
How does the nominee work with others (physicians, nurses, social workers, clergy, child life specialists, etc.) inside and beyond the clinical setting (for example, recommends specialists; helps me understand other roles; coordinates with other providers)?
You may also submit up to three supporting letters of recommendation. These must be included with the required nomination materials.
Review and notification
All nominations will be reviewed by a committee appointed by the Courageous Parents Network Executive Director. Members will include a representative of the Beal Charitable Foundation and a Courageous Parents Network staff member.
All nominations will be kept confidential.
The final determination will be made on or about October 30, 2020. Courageous Parents Network will work with the nominator to determine how to notify the Award recipient. The results will be announced publicly in November 2020 and the Award ceremony held in February 2021.
PRIOR AWARD RECIPIENTS
2020 KIM JUANICO, RN, BSN, CHPPN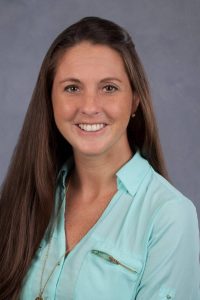 Kim Juanico, RN is the Holtz Children's Hospital (Jackson Memorial Hospital, Miami) Pediatric Palliative Care Nurse Coordinator. In the essays that supported her nomination for the Award, she was enthusiastically endorsed for her commitment to the field of pediatric palliative care; to her patients and their families; and to supporting her colleagues, particularly as they participate together in challenging conversations with parents and other caregivers.
2019 Patricia J. O'Malley, MD

The inaugural,2019 Courageous Provider Award was presented to Patricia J.(Pat) O'Malley, MD. Dr. O'Malley serves as Medical Director of the Massachusetts General Hospital Pediatric Palliative Care Service and as Assistant Professor of Pediatrics at Harvard Medical School. In announcing this award, CPN Founder and Executive Director Blyth Taylor Lord cited Dr. O'Malley's "dedication to seeing and treating the family unit with an eye to alleviating the physical and emotional pain, fear and isolation common to so many facing lifespan-limiting pediatric illness … she truly makes a difference in how families cope and remember."
About the Ilene Beal Charitable Foundation
Ilene Beal achieved great success and had a major impact in the Boston banking world. She was a dedicated and meticulous banker with a big heart, who did everything she could to help, mentor, and encourage other women to follow their dreams and passions. She often said that women can and should do whatever they want professionally. She died in 2015 after a valiant battle against cancer.
The Ilene Beal Charitable Foundation's goal is to maintain her legacy by supporting those fighting health issues, increasing the ability of hospitals to provide high quality care, mentoring and supporting women and disadvantaged people in underrepresented fields, and lending support to innovative people striving to improve our community.