Anticipatory Grief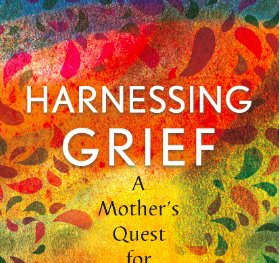 Archived In the Zoom Room: Grief as a Superpower - A conversation with mom and author Maria Kefalas
CPN's Blyth Lord in conversation with Maria Kefalas, author of HARNESSING GRIEF: A MOTHER'S QUEST FOR MEANING AND MIRACLES – about her journey through anticipatory grief following her daughter Calliope's diagnosis of metochromatic leukodystrophy (MLD), her evolution as a mom and advocate for Cal, and supporting newly diagnosed families to receive gene therapy through the Calliope Joy Foundation.
1 / 24
Archived In the Zoom Room: Grief as a Superpower - A conversation with mom and author Maria Kefalas
A social worker - It is important to name the emotions as grief.
Delivering the diagnosis to her mother: "I wanted to control the blast because I was the epicenter."
Mom to Grandma "I remember us talking about how you were stronger than I was giving you credit for."
A mom on how having two healthy older children helped her get through.