Decision-Making Around Spinal Fusion Surgery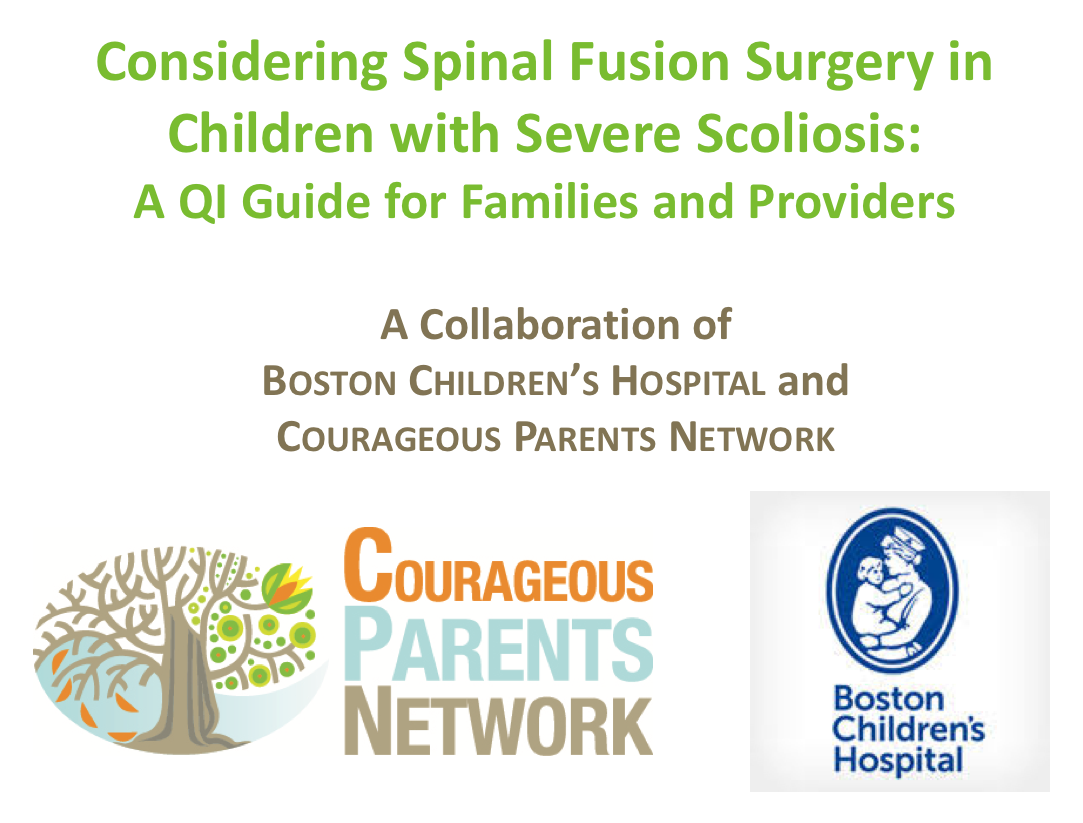 This is a tool to help families of children with severe scoliosis and providers work together to develop a clear roadmap for shared decision-making in the best interest of the particular child and family, as well as a rewarding experience for everyone involved. It is the product of an interdisciplinary team of medical providers and parents.
The tool includes a 6-Step Guide to help direct conversations between families and medical providers in making the decision. It is understood that these conversations and the process will take place over months.
Step 1: Understanding how Scoliosis may affect your child.
Step 2: Understanding your hopes and concerns long term.
Step 3: Exploring surgical options.
Step 4: Assessing the perioperative risk factors
Step 5: Making the decision.
Step 6: Discussing the decision with your child.
Post-Op Considerations: In-Hospital and Transition Home