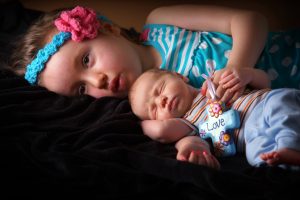 My daughter Olivia was born a healthy, beautiful baby.  At 10 months old, she started having some serious health issues.  After doing the "doctor shuffle" until about 2 years old, Olivia was diagnosed with Alexander Disease.  This is a form of Leukodystrophy and the rarest of 50 forms.
Alexander Disease is caused by a spontaneous mutation and affects the myelin sheath in the brain.  The nerves are unable to function properly, leaving children to suffer from a lot of severe impairments.  Olivia started having seizures and swallowing difficulties.  She couldn't hold her head up, she never walked, talked or crawled.  Then came the gastronomy tube and now she is on a ventilator and is bedridden.
I remember Diagnosis Day very clearly — December of 2010 — and getting the phone call from the doctor.  I suddenly became bitter and was in denial.  The doctor told me there was no cure and we needed to "treat the symptoms".  The doctor told me to "find a support group".
At the time, Facebook had just begun.  I found myself chatting with families online daily.  Not only identifying with the diagnosis but also identifying through the symptoms my daughter, and our family, were experiencing.   We talked of medications and side effects.  Hearing from other parents gave me insight into what we could expect and ideas for new things to try.  We worked through many hard times with the support of the other parents I found online and eventually I wanted to publicly share Olivia's story to hopefully connect with and help others.
In sharing Olivia's story our community and support grew. When you have a child going through struggles, there are so many people who step up and want to help.  Strangers became family.  These people cared for Olivia and wanted to know how they could help our family's needs.  We received meals and gift cards to help support our day to day.  People also stepped up to help care for and give special attention to our son, Oliver.    Admittedly it is very hard to be on the receiving end of such support. However we have learned to accept it because we too know the joy that we feel when we are able to help others. Olivia has impacted so many people in our community and because of her life and sharing her story, people have changed and awareness has spread.
Even though it has been a terrible road, Olivia's fight with Alexander Disease has brought so much more into our lives.  After being on this journey for 8 years, we have gained a new appreciation for families dealing with health struggles. Since Alexander Disease is so rare, we understand that families living with rare diseases do not have a lot of resources.  Two years ago, we started a foundation in honor of our daughter so we can give back to kids in the community.  The Olivia Kay Foundation  helps kids and their families have a better life living with severe multiple impairments and terminal illnesses.  We have felt the strain on the marriage, the cost of medical equipment, the lifestyle changes, and the lost hope.  But when you have a community or a "family" to rally around you, you can do powerful things to help others. This is our mission not only as a foundation, but as a family.
We recently discovered CPN. I especially appreciate the stories of Decision Making and End of Life because that is the season we are in currently.  When you have a medically fragile child, along the journey you have to make hard decisions along the way.  Decisions such as "how much is too much medical intervention?" and "how do we prepare for the end"?  When we were early on in diagnosis, we weren't really thinking about these really hard and delicate questions at the beginning of our journey/FB days.  But as we muddled through the years, I really see that your website and the content that you offer would have helped us steer the ship in a way to help prepare us to ask the right questions, as we were getting ready to sit down with palliative care teams and medical providers. Just like our Foundation, CPN has created a community of support that has the ability to help so many.  We are glad it is now part of our "family".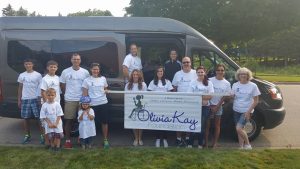 http://people.com/human-interest/couple-crafts-support-pillows-for-children/