The Courageous Provider Awards recognize individuals or teams advancing the impact of pediatric palliative care through their work and collaboration with others. Courageous Parents Network is grateful to our funders — the Ilene Beal Foundation and the Margaret Stewart Lindsay Foundation — whose generosity makes it possible to honor and celebrate these leaders, and to the providers, patients and families that nominated them. The 2022 awards will be given early next year, and nominations for 2023 will open in June. 
2022 Ilene Beal Courageous Provider Award Recipients

Established in late 2018, the Ilene Beal Courageous Provider Award annually honors a pediatric provider who provides exceptional family-centered care in circumstances of serious childhood illness. The award recipient must further demonstrate qualities of compassion, empathy, and the ability to accompany families during difficult phases of the illness journey. Finally, the recipient must demonstrate a willingness to collaborate with other pediatric specialists.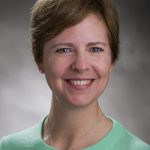 Erin Flanagan, MD is the Director of Pediatric Palliative Medicine at Advocate Children's Hospital in Park Ridge, IL. Dr. Flanagan, 's nominators reflect on how she "consistently provides care that is patient centered and recognizes that each child and their family has their own story – their own guideposts — that frame their decision making… If/when there are challenging and heartbreaking decisions to be made, our team has a longstanding relationship with that child and his/her family to help guide these conversations." A patient family echoes this: "Erin listened, really listened… She was treating [our child's] symptoms, her anxiety, her life, and the impact on our family. Erin knew [our child] loved school and helped her to be there. Erin knew that Disney trip was important… That day Erin gave [our child] back a quality of life we were concerned was gone." This holistic approach is the hallmark of pediatric palliative care and the reason CPN continues to advocate for it, and for clinicians like Erin.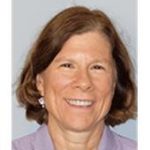 Sara Perszyk, RN, BSN, CHPN, is a primary pediatric nurse, Children's Programs at Empath Children's Health in Clearwater, FL.  In her community "Nurse Sara" is "synonymous with children's hospice and palliative care [and she] often has residents shadowing her, nurses and physicians alike." A parent writes: "When I realized what she represented I told Sara… that we didn't need their services… Little did I know, it's not about survival but about maintaining quality of life… Sara helped [my child] believe in herself, which was the most important thing." The emphasis on sustaining hope and support for quality of life are essential elements of patient-centered care and the values of Courageous Parents Network
2022 Margaret S. Lindsay Courageous Provider Award Recipients
Established in 2020, the Margaret S. Lindsay Courageous Provider Award recognizes a pediatric palliative care provider who models both tenacity and empathy in journeying with children and their families. The award recipient must demonstrate the ability to engage patients, parents or other caregivers, and/or other pediatric specialists in the essential values of palliative care, especially its holistic, multidisciplinary approach, with compassion and caring.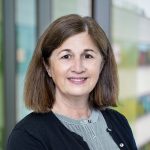 Anne Anderson, RN, CHPPN is the Nurse Coordinator, Palliative Care Program, Seattle Children's Hospital. The selection team was taken with the characterization of Anne Anderson as "the connector." Her colleagues "joke that everyone in the Pacific Northwest is less than six degrees of separation from Anne." In the realm of patient care, they described how "once Anne interacts with one of our families (even briefly), she often becomes 'their person.'" They attribute this to her "incredible ability to build rapport and trust from the get-go." Anne's capacity to be present for patient families while collaborating with others to ensure that everything behind the scenes runs smoothly (and minimizes stress), is a shining example of the power of palliative care.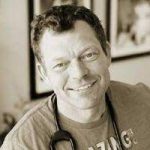 David Sine, MD is Director, Palliative Care, Valley Children's Hospital, Madera, CA & Founder, Trillium Kids & Medical Director, Pediatric Palliative Care, Hinds Hospice, Hoffman Hospice, Kaweah Delta Hospice. In nominating Dr. Sine his colleagues wrote, "Our Palliative Care team is very small for our patient volume… Despite our team only having one part-time physician, two part-time nurse practitioners, and one full time RN, they manage to provide invaluable services that improve the quality of life for our patients and families… [Sine] also is the Pediatric Palliative Care Physician for the hospice programs of… three of the lowest socioeconomic regions in the United States… Honestly, we literally could not care for these children without Dr. Sine." His choice to be a critical component of this hardworking yet under-resourced care community is an inspiration consistent with the values of Margaret Lindsay.
Prior Recipients
2021 – JOIN US on Zoom on December 15, 2021 at 4pm ET, 1pm PT for the live award ceremony. Register here

Hanna Epstein, DNP, CPNP is a Nurse Practitioner in the Pediatric Palliative Care Program of the Medical University of South Carolina, Shawn Jenkins Children's Hospital. In nominating her, a patient family member wrote: "From helping us express our wishes and advocating for life saving treatment, to being a shoulder to cry on, she has helped provide a quality of life for [our child] and our entire family … she always seems to be in the moment with us, making us feel as if we are truly being heard." Her humanity, selflessness and approach to raising up others are among the qualities that she shares in common with Ilene Beal.

Carly D. Levy, MD is an Attending Physician and Program Director for the Nemours/A.I. duPont Hospital for Children Hospice and Palliative Medicine Fellowship. In the essays that supported her nomination, she was recognized for her focus on ensuring that the care team understand and respond to family needs and concerns. Her habitual statement "Let's just name that" inspired the selection committee, as it corresponds to CPN's essential value of courage in working with colleagues and families in the face of often-unthinkable conversations and their effects on decision-making.

 Monica Holland, PNP-BC, MSN, CHPPN
Monica Holland, PNP-BC, MSN, CHPPN is a nurse practitioner in the Bridges Pediatric Palliative Care Program at Oregon Health & Science University Doernbecher Children's Hospital. Her nominator wrote, "Her exquisite listening skills enable her to hear what patients and families want and need, both during the times of joy and the times that are challenging. She is skilled at helping families find the strength and inner resources to focus on having (in her words) 'more good days.'" The emphasis on having "good days" resonated with the Selection Committee, as it is so central to both Margaret Lindsay's legacy and the essential mission of palliative care.
2020
KIM JUANICO, RN, BSN, CHPPN

 Kim Juanico, RN is the Holtz Children's Hospital (Jackson Memorial Hospital, Miami) Pediatric Palliative Care Nurse Coordinator. In the essays that supported her nomination for the Award, she was enthusiastically endorsed for her commitment to the field of pediatric palliative care; to her patients and their families; and to supporting her colleagues, particularly as they participate together in challenging conversations with parents and other caregivers.
2019 
Patricia J. O'Malley, MD

The inaugural,2019 Courageous Provider Award was presented to Patricia J.(Pat) O'Malley, MD. Dr. O'Malley serves as Medical Director of the Massachusetts General Hospital Pediatric Palliative Care Service and as Assistant Professor of Pediatrics at Harvard Medical School. In announcing this award, CPN Founder and Executive Director Blyth Taylor Lord cited Dr. O'Malley's "dedication to seeing and treating the family unit with an eye to alleviating the physical and emotional pain, fear and isolation common to so many facing lifespan-limiting pediatric illness … she truly makes a difference in how families cope and remember."
***
About the Ilene Beal Charitable Foundation
Ilene Beal achieved great success and had a major impact in the Boston banking world. She was a dedicated and meticulous banker with a big heart, who did everything she could to help, mentor, and encourage other women to follow their dreams and passions. She often said that women can and should do whatever they want professionally. She died in 2015 after a valiant battle against cancer.
The Ilene Beal Charitable Foundation's goal is to maintain her legacy by supporting those fighting health issues, increasing the ability of hospitals to provide high quality care, mentoring and supporting women and disadvantaged people in underrepresented fields, and lending support to innovative people striving to improve our community.
About the Margaret S. Lindsay Foundation of 1989
Margaret Stewart Lindsay was a Midwesterner who spent most of her adult life in Massachusetts. An educator by profession, she had a big heart and strong attraction to those who might need extra support in order to thrive and who did not give up in the face of challenges, but rather worked to overcome them. Margaret was always ready to offer her support and inspiration in such cases.
The Margaret Stewart Lindsay Foundation of 1989's goal is to honor her memory by supporting an eclectic array of causes, many of which will reflect her desire to ensure that the most challenging of issues are made more manageable, and that the beneficiaries of grantee organizations find hope and comfort.