The Courageous Provider Awards recognize individuals or teams advancing the impact of pediatric palliative care through their work and collaboration with others. Courageous Parents Network is grateful to our funders — the Ilene Beal Foundation and the Margaret Stewart Lindsay Foundation — whose generosity makes it possible to honor and celebrate these leaders, and to the providers, patients and families that nominated them. The 2023 awards will be given early next year, and nominations for 2024 will open in June. 
2023 Ilene Beal Courageous Provider Award Recipients

Established in late 2018, the Ilene Beal Courageous Provider Award annually honors a pediatric provider who provides exceptional family-centered care in circumstances of serious childhood illness. The award recipient must further demonstrate qualities of compassion, empathy, and the ability to accompany families during difficult phases of the illness journey. Finally, the recipient must demonstrate a willingness to collaborate with other pediatric specialists.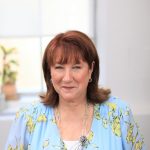 Frances T. McCarthy, MS, RNC-NIC
Clinical Coordinator, Neonatal Comfort Care Program
Columbia University Irving Medical Center/ New York-Presbyterian Morgan Stanley Children's Hospital New York, NY
A neonatal specialist, Frances McCarthy sometimes has the difficult task of preparing parents both for their child's birth and death. A patient family reflected on the profound impact of her "listen[ing] to goals and priorities, validat[ing] them, and [providing] critical emotional safety" in the face of extraordinarily difficult decisions.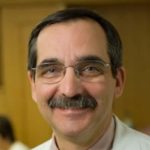 Kenneth Pituch, MD
Clinical Professor Emeritus
Michigan Partners for Children | C.S. Mott Children's Hospital
Ann Arbor, MI
Kenneth Pituch's nominators described his advocacy for a holistic view of his patient as specialists presented their findings and recommendations. The family reflected on the courage he displayed in his willingness to answer difficult questions "compassionately and without flinching." The family also stressed the warm and supportive relationship they built together with Dr. Pituch which endures beyond the life of their child.
2023 Margaret S. Lindsay Courageous Provider Award Recipients
Established in 2020, the Margaret S. Lindsay Courageous Provider Award recognizes a pediatric palliative care provider who models both tenacity and empathy in journeying with children and their families. The award recipient must demonstrate the ability to engage patients, parents or other caregivers, and/or other pediatric specialists in the essential values of palliative care, especially its holistic, multidisciplinary approach, with compassion and caring.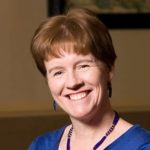 Marjorie Curran, MD

Primary Care Physician, Director of the Pediatric Group Practice and the Coordinated Care Clinic
MassGeneral Hospital for Children
Boston, MA
Marjorie Curran courageously takes on the most medically complex and seriously ill children as patients. Her nominators note that she is a primary care physician who "believes it is her responsibility to care for the whole child and family, as well as to quarterback the child's team." Her patient families "never fail to mention her compassion and deep respect for families wishes. Her north stars are freedom from pain and suffering and quality of life." She is further lauded as an advocate for patients and for improving the system that provides their care.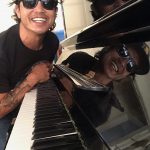 Daniel Le
Therapeutic Musician, Pediatric Palliative Care
Coastal Kids Home Care
Salinas, CA
Daniel Le's nominations are notable for the recurring themes of passion and persistence, of caring not just for his patients but also for their family members who also need support. A patient family wrote, "Daniel … walks around with a ukulele, not knowing that his voice and skills are a therapeutic presence … he makes eye contact and listens to your story, your worries, or your needs."
***
Prior Recipients
2022
Ilene Beal Courageous Provider Award
Erin Flanagan, MD
Advocate Children's Hospital, Park Ridge, IL
Sara Perszyk, RN, BSN, CHPN
Empath Health, Clearwater, FL
Margaret Stewart Lindsay Courageous Provider Award
Anne Anderson, RN, CHPPN
Seattle Children's Hospital, Seattle, WA
David Sine, MD
Hinds Hospice, Hoffman Hospice, Kaweah Delta Hospice, CA
2021

Ilene Beal Courageous Provider Award
Hanna Epstein, DNP, CPNP
Shawn Jenkins Children's Hospital, Charleston, SC
Carly D. Levy, MD
Nemours/AI duPont Hospital for Children, Wilmington, DE
Margaret Stewart Lindsay Courageous Provider Award
Monica Holland, PNP-BC, MSN, CHPPN
Doernbecher Children's Hospital, Portland, OR
2020
Ilene Beal Courageous Provider Award
Kim Juanico, RN, BSN, CHPPN
Holtz Children's Hospital, Miami, FL
2019

Patricia J. (Pat) O'Malley, MD
MassGeneral Hospital for Children, Boston, MA
***
About the Ilene Beal Charitable Foundation
Ilene Beal achieved great success and had a major impact in the Boston banking world. She was a dedicated and meticulous banker with a big heart, who did everything she could to help, mentor, and encourage other women to follow their dreams and passions. She often said that women can and should do whatever they want professionally. She died in 2015 after a valiant battle against cancer.
The Ilene Beal Charitable Foundation's goal is to maintain her legacy by supporting those fighting health issues, increasing the ability of hospitals to provide high quality care, mentoring and supporting women and disadvantaged people in underrepresented fields, and lending support to innovative people striving to improve our community.
About the Margaret S. Lindsay Foundation of 1989
Margaret Stewart Lindsay was a Midwesterner who spent most of her adult life in Massachusetts. An educator by profession, she had a big heart and strong attraction to those who might need extra support in order to thrive and who did not give up in the face of challenges, but rather worked to overcome them. Margaret was always ready to offer her support and inspiration in such cases.
The Margaret Stewart Lindsay Foundation of 1989's goal is to honor her memory by supporting an eclectic array of causes, many of which will reflect her desire to ensure that the most challenging of issues are made more manageable, and that the beneficiaries of grantee organizations find hope and comfort.