On July 20th, 2019 my husband Chris and I were married. Our daughter, Alayna danced the night away with us. Little did we know that 3 days later our lives would be forever changed. The day after the ceremony Alayna woke up covered in severe bruising and on July 23rd was hospitalized after we learned her platelet count was only 7,000 (normal range is around 250,000-450,000).
After numerous tests and a bone marrow biopsy, it was confirmed that Alayna had Severe Aplastic Anemia, a rare disease that occurs in 1-2 people per million each year. Her bone marrow was failing. It was not producing enough red cells, white cells and platelets to keep her alive. She would need transfusions of blood and platelets weekly. It was a crazy whirlwind of emotions in just 3 days – I always say it was like being on cloud nine from the ceremony to just crashing and burning. I couldn't eat or sleep but I had to keep in mind that I had the most wonderful 3 year old little girl who was always looking up to me for guidance and reassurance. I really struggled mentally because Alayna couldn't understand the severity of her disease but I had to keep a smile on my face. This disease could potentially kill her if we didn't act in a timely manner with a treatment option. We just kept telling her she had "bad blood" but we were going to figure out a way to make it better.
After countless sleepless nights of research, we understood that if Alayna had a matched donor for bone marrow, it would cure her. The other drug treatment options might set her in remission, but they also came with a bigger chance of a relapse. The doctors caring for Alayna explained that a sibling would be the best, most effective match but the chance of a 10/10 matched sibling was only about 25%.
Alayna has a 1 year old brother, Mikey. At the time, we decided to get him tested to see if he was a match for Alayna. Mikey went through a series of blood tests as well as genetic testing to make sure that if he were a match, the Aplastic Anemia was not genetic. Thankfully, we did find out Alayna had the idiopathic (no known cause) form of Aplastic Anemia, not the inherited form.
I reached out to an awareness group on Facebook right away and tried to soak in as much as I could from others who have gone through the same scenario. I remember reading stories of families who had children who needed bone marrow matches and how they had many siblings and NONE were matches. It was unsettling to hear. After all, Alayna only had Mikey. For some reason though I had this 'mother's intuition' that our little Mikey would be his sister's superhero. I didn't get my hopes up whatsoever, and I kind of kept it to myself that I felt in my heart he was going to somehow be a 10/10 match for her. I remember when I was pregnant with him, I found this sign for Mikey's room that read "Little Boys Are Just Superheroes In Disguise". Looking back, I thought to myself, "maybe that was God telling me that Mikey had a mission to save his big sister?" Mikey is also the complete opposite of Alayna. He is very laid back and a "go with flow" type. Whereas, Alayna is a caring, but sassy little girl who wants your attention. I tried to make light of the recent circumstances one night talking with Chris, telling him that maybe this is why Mikey's so laid back, maybe he's thinking in his head "Don't worry sis, I got you". It brought a smile to both of our faces.
Finally, after about three weeks, we sat down with one of the doctors to go over Alayna's labs as was usual but I remember cutting him off and asking if the results were in yet for Mikey. I will never forget his grin when he said "Oh yes, Mikey is a perfect 10/10 perfect match!" Goosebumps covered my body and my eyes started to tear up. This was our silver lining to our storm. I couldn't believe it. We then decided to move forward with the transplant. As scary as it was to move forward, for our family the benefits outweighed the risks. We knew with Mikey as a perfect match that it was in Alayna's best interest to move forward with the transplant to give her a full and healthy life.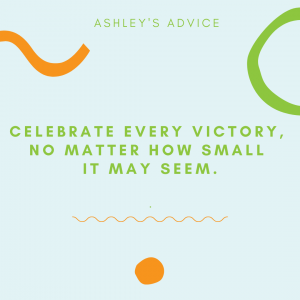 Although Alayna didn't act or look sick (thankfully), her body was beginning to take a turn for the worse. She became neutropenic and required daily injections to boost her bone marrow to produce the cells necessary to help her immune system. She was at risk for catching a minor illness that would have the potential to kill her. I remember reading a lot on my Facebook group and just in general research of Aplastic Anemia how others have passed because they caught something their body couldn't fight off either while they were recovering from a transplant or during one of the other treatment options. I remember thinking to myself if Alayna passed from an illness or a bad side effect from the medicines while going through with the transplant, I personally don't even know how I would be able to go on. I think that when people have kids, it's like having your heart walking on the outside of your body. It makes you vulnerable but we still have to make decisions for their future like it's no big deal. But with this decision, her life was literally in our hands and just the whole "unknown" of the situation made it very difficult to handle for both Chris and I.
As we approached the transplant day, I began to get excited but also extremely anxious and scared as I thought about the conditioning treatment Alayna would have to go through. She would have to go through chemotherapy and I worried about all of the side effects from all of the other medications pumping through her little body. We were going to have to make her sick to make her better. I again started to worry about the risks of infection but I prayed and I asked others to pray. I felt confident in the medical staff but also that it was all in God's hands at this point.
Eight short weeks from the day of the diagnosis, Alayna had her transplant. It still boggles my mind how we wrapped our heads around everything that was happening in such a short time. Mikey underwent his harvest 24 hours prior. He handled it like a champ and didn't even need pain medicine. They were able to get enough marrow through both of the backs of his hips. We like to say Alayna was "reborn" on September 24, 2019 at 3:40pm. After all, it was her second chance at life. She stayed in the hospital a total of 31 days and was then released to the Ronald McDonald House where she lived with Chris, Mikey and myself until she reached 100 days post-transplant.
While Alayna was going through everything, I found that writing in a journal became really therapeutic for me. I was able to keep something for Alayna to look back on as well. Alayna did amazing through the whole process and so did Mikey. After all, a lot of our attention had shifted to Alayna's needs. The doctors had prepared us for setbacks but Alayna thankfully never had any and her blood counts were looking amazing too. Since everything was going so well, I wanted to turn my personal journal for Alayna into a book of hope and courage for other families who are facing the same predicament. The book, "AlaynaStrong" is self-published, and I hope that other families facing the same diagnosis find it as a good resource to understand the process. I also wanted parents to know that it's okay to be upset. It's okay to be mad, but it's not okay to stay that way.
Alayna just celebrated her 1st year post transplant. We decided to make the anniversary a time to celebrate both kids. We call it "Alayna Mikey Day". Alayna is thriving with Mikey's cells which is AMAZING! We are forever grateful to Alayna's medical team and of course, our little superhero, Mikey. We can't wait for when Mikey is older to explain how important he truly was for his big sister and all of us. I know at the time he didn't have a say in the situation but I'm sure once he realizes it, he would do it all over again no questions asked. He is the most loveable little boy.
Ashley's book "AlaynaStrong: An Unexpected Journey Through Aplastic Anemia" is available on Amazon.