On the night my son is born, he is whisked away by ambulance to Children's Healthcare of Atlanta five miles east. We are in two separate hospitals. My son is with his father, in the Cardiac Intensive Care Unit. When our son is admitted to the new hospital, the protocol dictates he have a name. However, it isn't until the next day, at my discharge from the birthing hospital that we legally name our second son Cortland Richard Carmona, Jr. or, CJ, after his father. But, at this point, it's too late. The hospital has given him a name:
Babyboy.
This is the same baby boy who has several medical anomalies: who becomes a living textbook for the providers seeing the anomalies in real time, in real life. He is the same baby boy who is hooked up to machine after machine to stay alive.
I gaze down at his miniature orange foot band and think, "How convenient for him to be a Babyboy. There is nothing personal, nothing human in simply naming him Babyboy."
During doctor rounds, I hear "Babyboy Carmona. Hypoplastic" and the nurses cosign injections reading off "Babyboy". And in the weeks that follow, medical bills for "Babyboy" flood our mailbox.
"Babyboy" is all around me fueling a fire of rage inside me. See, it takes some rage to be courageous. Love requires advocacy.
That baby in the incubator isn't any baby boy. That is my son. His name is CJ. He is strong. He is brave. He is loved.
I interrupt doctors in rounds, correcting each "Babyboy" with CJ. I make a giant CJ sign and hang it in the entryway of his room, so everyone knows who lives here. I decorate his hospital room with family photos, art, and decorations with his name. I request a new hospital bracelet with CJ inscribed on it. I make my way through CJ's chart permanently changing his name.
CJ becomes known. No longer "Babyboy" but our beautiful son courageously fighting for life.
---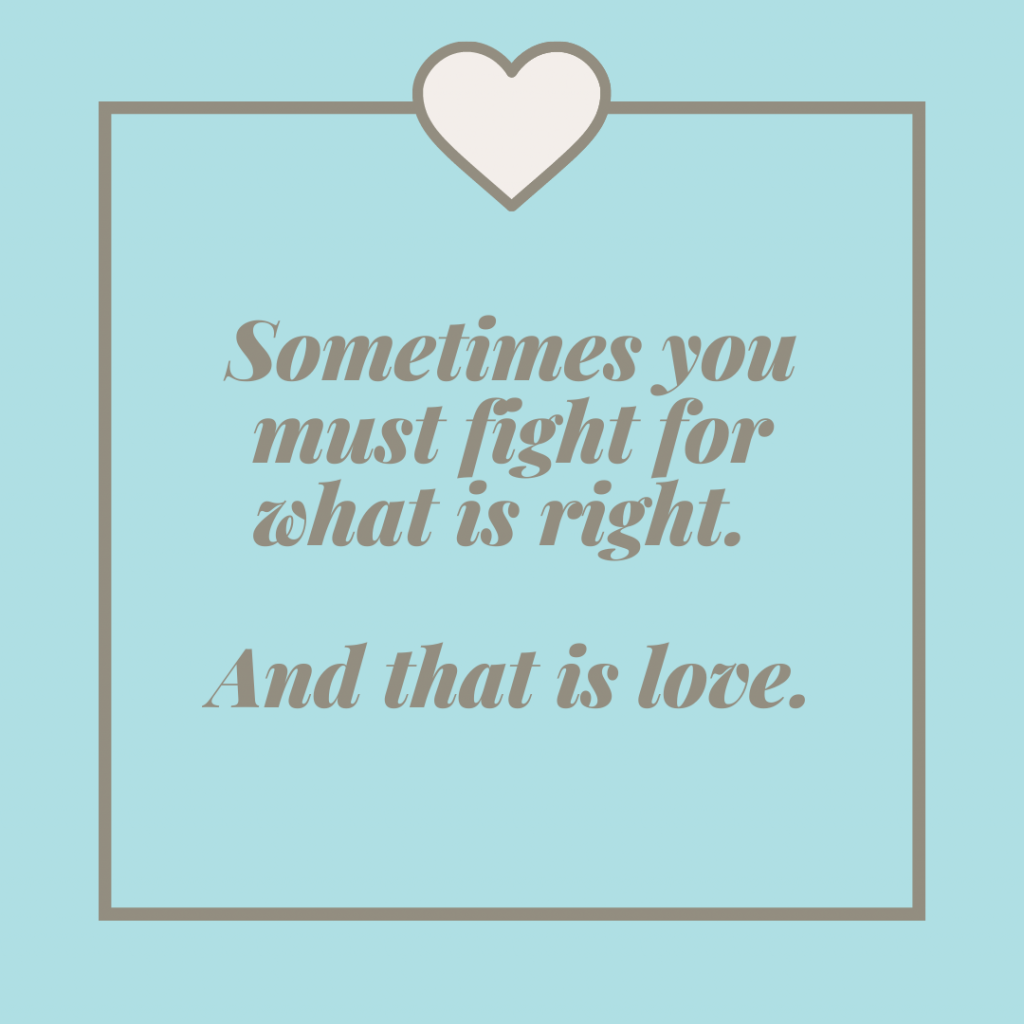 Looking back, changing CJ's name during his stay at Children's was my first real act of courage as his parent. It took many conversations, small acts of advocacy, and the kindness of our care teams to make that one change. In the process, I quickly learned that loving my son meant speaking up and out when even the smallest detail wasn't right. Eighty-four days in the hospital transformed our family into a powerful force of love and advocacy for CJ.
Our greatest act of advocacy came after working with the PACT team to find our voice and the words to say "enough" to his medical team and bring him home on pediatric hospice care. For us, it was the best (albeit the most painful, selfless, and heartbreaking) act of love and advocacy. CJ could be fully himself – no longer a living textbook – just my medically remarkable, second born son, CJ at home with his family where he always belonged.
For our family, quality of life was more important than the number of days he might stay alive in a hospital room. Ultimately, we did not want CJ to die in the hospital. We believed death offered peace to his suffering that no provider could bring. We had 15 beautiful days at home with CJ. He died at the end of May 2021.
In the days, weeks and months following CJ's death, I lived in the aftermath of what all felt like a dream. Or, a nightmare. It seemed everything moved slower, time stopped, and our world stood still.
In the hospital, we were told by so many how selfless, brave, and courageous we were. It seemed to me we were making history. When I asked if there were other families I could connect with who made similar choices, there didn't seem to be any they could connect me to.
I went on Facebook groups asking if other families had children on pediatric hospice care. Very few did. After feeling more alone and frustrated than ever, I finally found the Courageous Parents Network.
I couldn't believe it! Here were other families thinking the same things I felt in the hospital. Here were the resources I didn't even know I needed. Here were stories of families with other very sick children and of bereaved parents like me. Here my family belonged.
In the fall after CJ died, I had my first encounter meeting someone new; someone who did not know my family with CJ. When she asked how many children we had, I lied. I said one because I had only one living child. The guilt and grief that ensued from that conversation wrecked me. I turned to CPN.
I watched every video in the bereavement series. I saw firsthand how confident many of these bereaved parents spoke of their late children; the unabashed love pouring from my screen affirmed my own feelings. It was through CPN that I learned to always tell the truth: one person's momentary discomfort is not your lifelong ache. 
I sent the videos to another friend who also experienced child loss. Together, we made a pact to always include our children – whether in conversations or Christmas cards. If I don't talk about CJ, who will?
Because of this community, we will always include CJ in the tally of our children. This is the community that is brave enough to talk about the pain, the hurt, the loss. This is the Courageous Parents Network.
---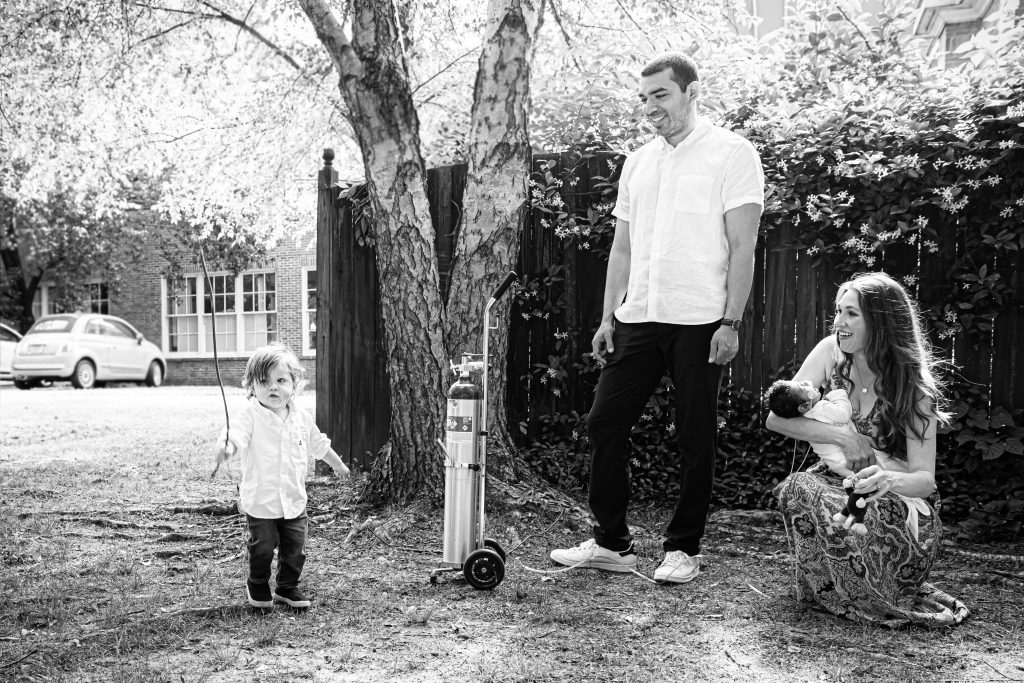 Kasey and Cortland Carmona of Atlanta, GA are the proud parents of two boys. Their first son, Teddy, was born in February 2020. Three months later, they found themselves pregnant with their second son, Cortland Richard Carmona, Jr. (CJ).  CJ was prenatally diagnosed with Hypoplastic Left Heart Syndrome, a congenital heart disease in which only half of the heart is formed. Unbeknownst to the family and care team, when CJ was born on February 15, 2021, he had many congenital anomalies affecting every body system. A genetic workup revealed Kabuki Syndrome, a rare syndrome caused by a gene deletion.
After 84 days in the hospital, the family worked with the Palliative Care team to bring CJ home on pediatric hospice care. In his 15 days at home, CJ experienced the best of life: stroller races with his big brother, piano serenades by his dad, morning snuggles in the sunshine with mom and a glorious homecoming party with extended family. CJ died on May 25, 2021. The Carmona family is forever grateful for the beautiful life and death of their son CJ.