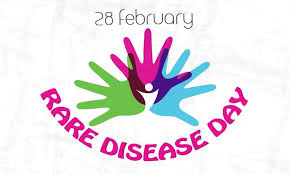 By Blyth, Jennifer, Kerri
We are three moms whose children died from relatively rare pediatric illness: one from a brain tumor that did not respond to multiple therapies; one from Tay-Sachs, for which there is still no treatment; and one from Sanfilippo Syndrome (MPS III), for which several different experimental therapies are currently in clinical trials but not yet available to the children and families facing this progressive and terminal disorder.
We care deeply about research, of course. We want the children who follow ours to live and thrive. We hope that their parents can be spared the unspeakable grief of losing a child. In fact, we are fund raisers for our children's specific diseases.
But just as equally as we are concerned with finding a cure, we are concerned about the "here and now" of families trying to cope. For this reason, we advocate for palliative care. These are the providers and caregivers who facilitate coordination between medical, social and support services. This is the theme of Rare Disease Day 2019: bridging the gaps between medical, social and support services in order to tackle the challenges that people living with a rare disease and their families face every day.
Families that have walked in our shoes experience a wide range of emotions and reactions: disorientation, confusion, disempowerment, intimidation, isolation, fear, grief, anger, and pressure to be a good parent. But what it means to be a good parent is unclear when there is no handbook for the circumstances. This situation is especially dire when there is no treatment available, or a cure perhaps on the horizon but not within our grasp. Even with pediatric cancers, where we have made tremendous headway, treatment is far from precise and there is no guarantee. Research, statistics and scan results can be complicated and sometimes misleading, leaving families under-prepared to make choices, and increasing their fear of loss–and regret. Kerri notes, "I did not allow myself to be seduced by the promising statistics that filled my son's prognosis, because I knew he was only one person.  It did not matter to me that 80% of children with his type of tumor survive. If I considered the 80% who survive long-term, I had to give equal consideration to the 20% who do not."
Research is amazing, necessary, and quantifiable. It is a source of hope. But families also need real-time validation. They need guidance. They need permission from medical providers (and the researchers and bio-tech companies working on treatments) to ask tough questions, be advocates, and talk openly about prognosis. In the midst of the numerous doctor visits, experimental therapies, treatment protocols, scans and studies—all focused on survival—it is the peripheral support teams, early intervention, peer-groups, palliative care professionals, and other families willing to share their perspectives, that are the sounding boards to whom parents can surrender their fears and who help fulfill their goals for their children's lives. Most especially, quality of life.
For this Rare Disease Day, we call for renewed emphasis on the present as well as the future.  Even with a positive prognosis, parents cannot help but consider the possibility of their child's suffering and death. While promising statistics and an optimistic outlook from the medical team can go a long way to fostering a manageable experience, the palliative care model enables families to take an educated and empowered role in their child's care–enhancing whole family wellness from diagnosis and, for some, through to the end of life and beyond.