12/8/2017
·
Enable high contrast reading
My Mailbox Is Full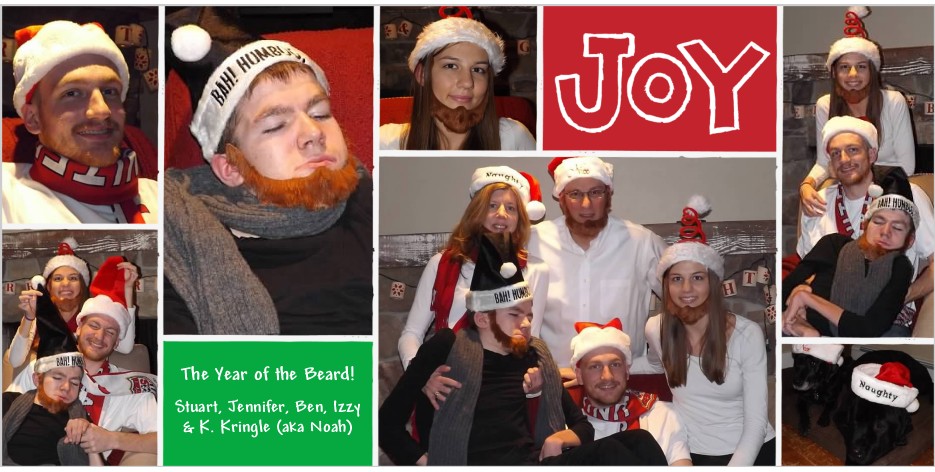 The mailbox is full of holiday cards. Pictures of family vacations, memorable moments and treasured times spent with children. And each one I open taunts me.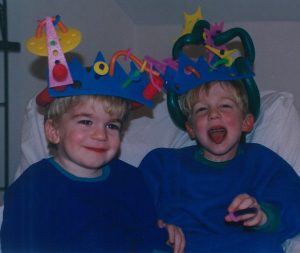 I have never been a consistent holiday card sender – skipping a year here and there but over the years the cards we did send seemed to tell the story of our family through the lens of Sanfilippo – each sharing some perspective gained by our journey. The first after Ben's diagnosis, a photo of the boys in crazy hats they created with Toobers and Zots, reflected our early efforts to create normal experiences in a world that suddenly felt like chaos.
Next came acceptance and determination with a quote by Albert Einstein.  As Ben aged and his disabilities grew, his perseverance inspired a card with a card with a quote from Snow Patrol, "I need your grace to remind me to find my own." Our last taken just months before Ben died was a photo of us all in Santa hats and fake beards, except Noah, whose real "Kris Kringle like" beard inspired the photo shoot. Ben's enduring humor was captured in his choice of the 'bah humbug' hat.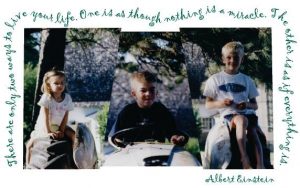 Don't get me wrong, I love receiving the cards, getting a glimpse of the lives of friends near and far, but each is a reminder of the vast hole in my heart and the divide of my life into two categories – before and after. I have wondered out loud if I will ever send a holiday card again and friends have answered – "take a picture of the family with a picture of Ben" or "each of you hold something of Ben's."  But these suggestions leave me feeling empty and vulnerable.  They feed the fear that my "after" side of the divide is growing and that finding a fill-in for the real Ben, the Ben I long to hold, will somehow erode my memories and diminish the strength of his spirit within me.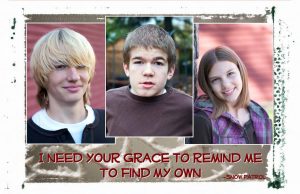 I hope that one day I will be able to send a holiday card – find my way around the vastness.  But I know I will never bridge the divide. The hole, its depths, are a steady reminder that my world without Benjamin Alexander Siedman will always be incomplete.  No solution to the holiday card will ever change that.