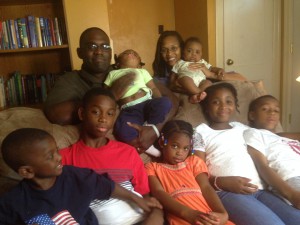 Courageous Parents Network is proud to be a contributor to the DISORDER film festival as part of BioTech Week Boston 2018. Boston is humming with biotech companies all driving towards drug development for rare diseases. Thank goodness. But as any of you reading this know, there are so many facets to the lives of children living with rare disease and their families, so many ripples that radiate out beyond the patient and in addition to the quest for cures. This includes the experience of the siblings.
I will never forget a conversation I had years ago, pre-pre-CPN, with a leading pediatric palliative care doctor, Dr. Chris Feudtner. Still working in television production, I had just begun grasping at a way to offer help in a novel way to families affected by life-threatening conditions in their children. Chris and I were walking down a street in New Orleans while there for the American Academy of Pediatrics' annual conference and a meeting of the Section on Hospice and Palliative Medicine where I was newly added as a Parent Advisor. I asked Chris where he thought an experienced (and bereaved) parent could be of greatest use to families actively caring for an affected child. His immediate answer was "The Siblings. As providers, we always worry about the siblings and what their experience is and how they might need help."
Fast-forward to Courageous Parents Network and the families we have met and the stories they have shared. In those instances where we get to also interview the siblings, their faces and voices sear our hearts and minds with the honesty, strength, humor, kindness and pure love they contain. We have thus chosen to bring a selection of these faces and voices to the DISORDER film festival so that researchers, patient advocates and business executives might also be moved and glimpse this other facet of the Rare Disease world. There is nothing more motivating than the voices of children.
The DISORDER Film Festival is being held this Thursday, September 6, at The Broad Institute in Cambridge, MA. The event (list of films and agenda here) begins at 4pm with a welcome and 'fireside chat' with
Nicole Boice – Founder, Global Genes
Daniel DeFabio- Co-Founder, DISORDER: The Rare Disease Film Festival
Michelle Hall- Patient, Advocate, and Accountant, Epidermolysis Bullosa (EB) Research Partnership
Daniel MacArthur- Associate Professor, Harvard, and Co-Director of the Rare Disease Group, Broad Institute, Harvard Medical School
The screening of the films follows. Tickets are available here. We encourage anyone interested and able to attend. Thanks to the visionary founders, Daniel DeFabio and Bo Bigelow — both parents of young children with rare conditions — the films featured are riveting and inspiring.
We will be sharing CPN's SIBLING short film here on Facebook on Thursday afternoon. Look for it then and share it with your friends and family.
xox
P.S. Perhaps not surprisingly, CPN's Sibling-focused offerings — videos, guides, podcasts — are especially valued by parents in the Network. In our recent survey of parents, they told us that caring for the other children is one of their top 4 priorities.