4/21/2020
·
Enable high contrast reading
Companioning – The Gift of Presence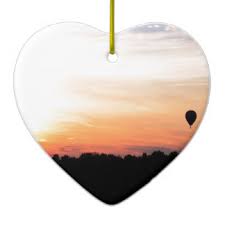 Julianne Tullis MSW 
When we think on the idea of Presence, we consider Presence as a way of being rather than a place of being. Presence can be physical proximity to another person in the form of seeing, hearing, touching. Or, presence can be a form of deeper connection such as deep listening over the telephone, caring for another's experiences when reading a blog post, holding empathy in your heart as you send an email, or accepting the kindness of a gift left on the porch by a thoughtful neighbor.
The past few weeks have been unlike anything we have experienced before. We are living in a time of uncertainty and our day-to-day routines have been thrown out of whack. We are all trying to cope with and adjust to our new normal. The term "physical distancing" is becoming a part of everyone's daily vocabulary. What is important to remember about "physical distancing" is that it does not have to mean social isolation. We humans are social creatures. We desire relationships with others; we desire to be heard, to be listened to, to feel understood, and to not feel alone — especially when things are hard. We are created for companionship. Companioning can still be part of our daily lives. These days do not get to rob us of the joy of a sense of togetherness, even though we are honoring the safety of physical distance.
While we need to physically distance ourselves as a matter of personal and public safety, we must remain socially and relationally connected as a means of surviving and recovering. This highlights the true value of the human connection and providing support to others.  For some of us, not being able to meet with people in person feels strange and leaves us asking ourselves, "How can we best support each other and best support the families we work with from a distance?"
A philosophy that guides much of my work as a palliative care social worker comes immediately to mind. It is the philosophy of companioning. Companioning is an enriching way to consider relationships. I first encountered Dr. Alan Wolfelt's philosophy of companioning while volunteering at a local family grief center. It was introduced as a model utilized by the center for supporting families grieving the death of a loved one. Dr. Wolfelt's philosophy is focused on care for the bereaved. He wrote 11 tenants that detail what being a companion to the bereaved means.
These wise tenets are as follows:
Companioning is about being present to another person's pain; it is not about taking away the pain.
Companioning is about going to the wilderness of the soul with another human being; it is not about thinking you are responsible for finding the way out.
Companioning is about honoring the spirit; it is not about focusing on the intellect.
Companioning is about listening with the heart; it is not about analyzing with the head.
Companioning is about bearing witness to the struggles of others; it is not about judging or directing those struggles.
Companioning is about walking alongside; it is not about leading or being led.
Companioning means discovering the gifts of sacred silence; it does not mean filling up every moment with words.
Companioning is about being still; it is not about frantic movement forward.
Companioning is about respecting disorder and confusion; it is not about imposing order and logic.
Companioning is about learning from others; it is not about teaching them.
Companioning is about curiosity; it is not about expertise.
While these tenets were written to detail how to support the bereaved, I have felt them guide my work with anyone who is grieving loss of any kind or experiencing life change. As many of us know far too well, grief is not only experienced in death. Anticipatory grief is experienced with many types of loss. This could be the loss of physical proximity to another, the loss of health, loss of a job, loss of relationships, or the loss of dreams we have for our child. There are so many losses we experience that can't be fixed or changed. They are hard and they can hurt. Sometimes we look for the right words to say, when there are no words.  Healing can occur when we show empathy and provide comfort to others that are hurting.  It helps to not feel alone. Companioning is about supporting another person and joining that person on their journey. This doesn't require being in the same room or even being in the same state. It does require social connection and relational reach.
Companioning includes taking a moment to soften your own heart by calming and centering prior to communication, honoring with intentionality the people you love, listening to your own intuition about human connections, and recognizing heart-centeredness as part of authentic interactions.
We are lucky to live in a time with so many options to communicate with others; we just have to use them creatively these days. Think today of those who have companioned with you and with whom you companion. Consider sending a text, an email, a virtual hug, an e-card, or even a moment of prayer or meditation for this companion. Consider ways that you have been a loyal, kind, and thoughtful companion to others and allow yourself a moment of gratitude for the love you offer to others.
*A special thanks to Sheila Mee for her thoughts regarding the healing presence perspective.
Julianne Tullis is a Palliative Care Social Worker with the Hand in Hand Team (Children's Hospital and Medical Center, Omaha NE)