6/7/2022
·
Enable high contrast reading
Adventure Awaits: Safe Travel Tips from a Seasoned Mom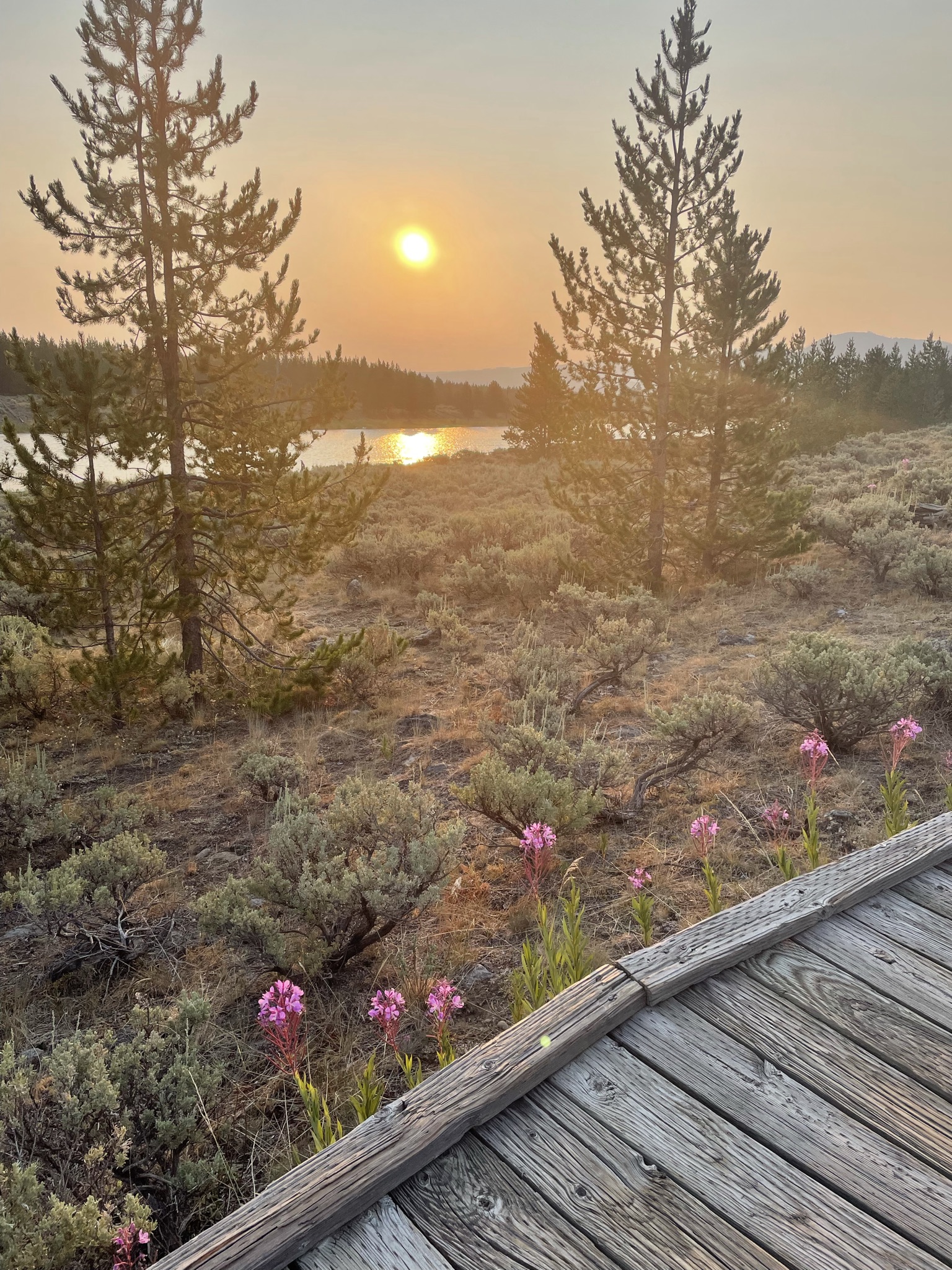 Summer officially begins on June 21st, and many of us are already making our summer travel plans. Our family will be traveling up and down the West Coast to visit friends and celebrate weddings. When he was alive, my son Colson was an intrepid travel companion with me and his daddy Jacob. Together, we visited many beautiful places in Oregon, California, Utah, Arizona, New Mexico, and our incredible home state of Washington. These trips were never relaxing, because serious childhood illness doesn't take a vacation. However, they were often rejuvenating, because we were able to share new places and experiences with Colson, introduce him to important people in our lives that he may not have met otherwise, and create beautiful memories. Whether you're planning a staycation close to home, or braving the roads and skies to go farther afield, here are a few considerations for your journey.
Check-in with your medical team: Colson's specialty providers were always super supportive of us taking him on adventures, and we always made sure to check in with at least one of them about where we were going and what we planned to do. Often, they gave us things to consider based on where we were going. For example, when we took Colson to Santa Fe, his pediatrician helped me think of ways to help mitigate potential elevation sickness for him. It's always helpful to have another perspective on our kids!
Have an emergency medical letter (or Anticipatory Symptom Management Plan): If you don't have one already, request an emergency medical letter from your child's provider. This is a brief document that explains your child's condition and what responding personnel must do (or not do) in the case of a medical emergency. We had multiple copies of Colson's emergency letter nearby at all times: in our car, in his bedroom, and in his diaper bag whenever we left the house. It gave me great peace of mind, especially when we were far from home. Speaking of…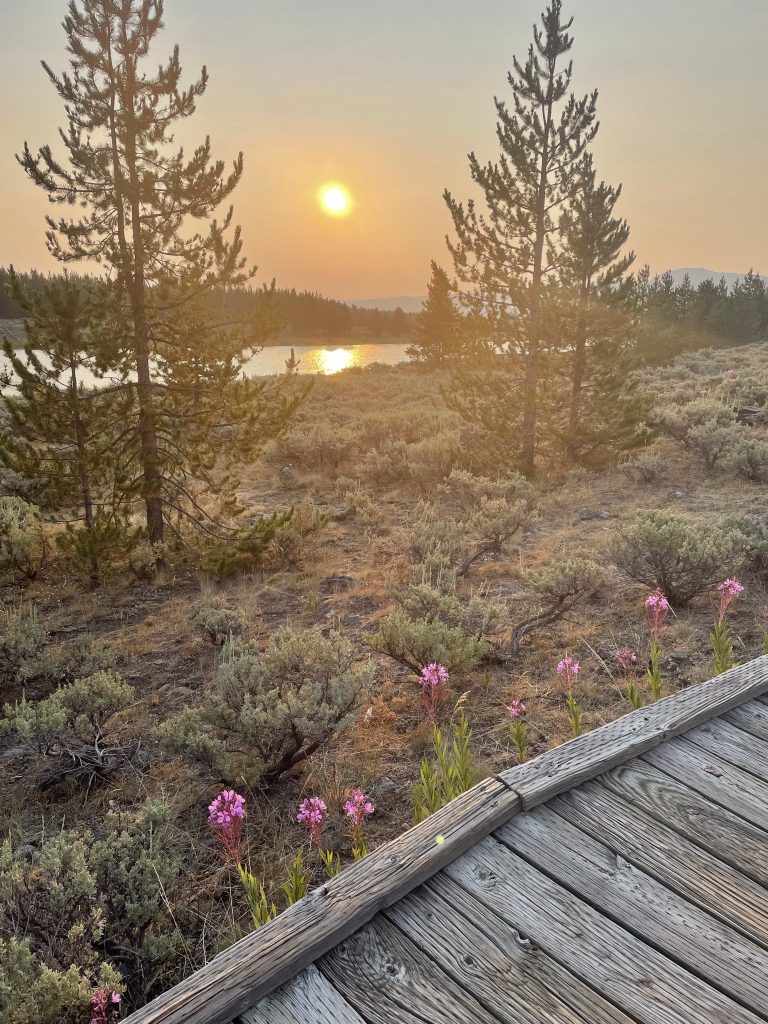 Know where your nearest hospital is and how long it would take to get there: This may seem like common sense, but I'm not going to lie: I didn't really think about this until we were in the middle-of-nowhere Arizona, driving with Colson from Sedona to the Grand Canyon. He was having multiple seizures a day at this point. It had been a long time since we'd seen another car on the road, cell-phone coverage was spotty, and I realized that if Colson had a medical emergency, I would have no idea where to go. This didn't feel great and made me realize how much I took for granted having his regular hospital twenty minutes away from our home. (If you are traveling by car, check with your insurance or rental car agency about accessible roadside assistance options and be sure to specify if your child has mobility equipment).
Bring extra meds everywhere: Do the math on how much your child will need of each medication to cover every day and night of the trip. Then bring a few extra days' worth – just in case. We often used our extra meds to either re-dose those that didn't stay down and were very grateful to have them on hand when a flight home was canceled, and we ended up staying an extra day and night on a trip to New Mexico. Beyond packing extra for the trip, bring extra doses if/when you go out on daytime excursions during your trip, to allow yourselves as much flexibility in your timing as possible. And don't forget the rescue meds. (If you are traveling by plane, the Transportation Security Administration allows you to bring the medications you need when you travel, in the quantities that you need – more on that here. You can also consider getting extra support to navigate the airport via TSA Cares.
Consider shipping items ahead of time: I know of families who would ship cartons of formula for tube-feeding to their final destination ahead of time, so that they wouldn't have to lug it around in their car or on the plane. You could also do this for non-critical supplies like extra g-tubes or chuck pads, etc.
Have a back-up power supply for any critical equipment: If you have a feeding pump or cough assist or other equipment that requires electricity, see if you can get an extra charger to have on hand, just in case.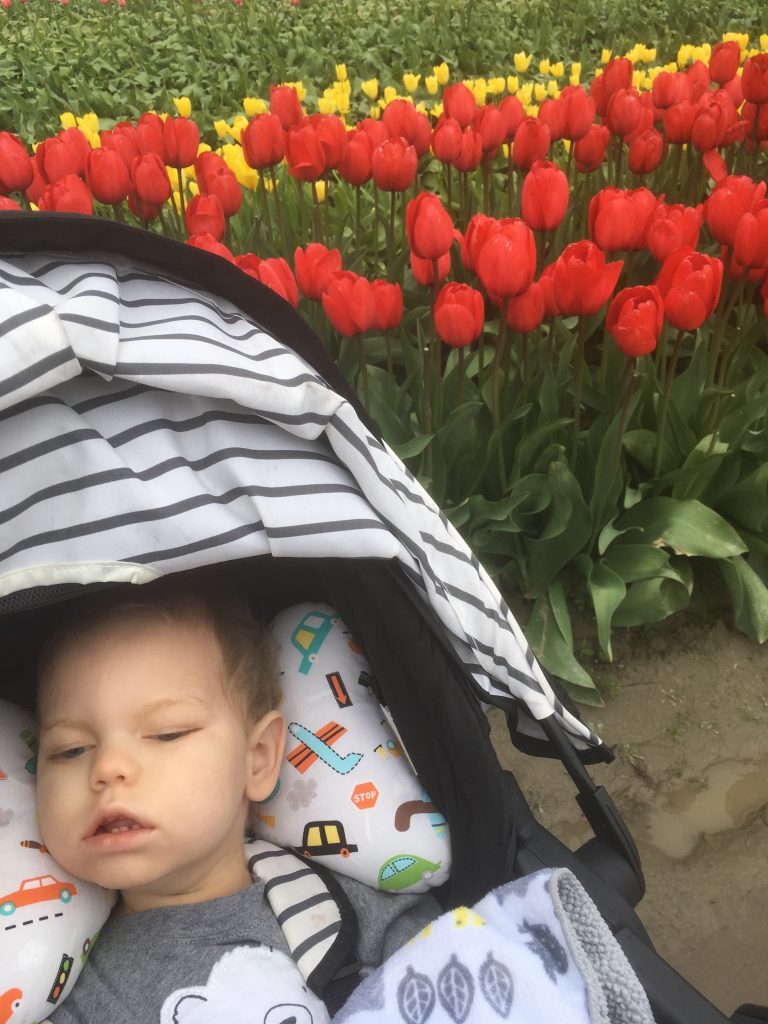 Don't push yourself, or your kiddo, too hard: There's an inevitable sense of pressure that comes with any travel adventure. You're spending time, money, and energy – all incredibly limited resources as a complex caregiver – to do something special with your family. But your desire to have fun and make memories shouldn't supersede your need for self-care and your child's (likely) need for consistency in their caregiving routine. When we traveled with Colson, I had no illusions that he would deviate from his wild sleep patterns, so we didn't plan any activities before early afternoon. Identify one or two high-priority activities for your family on your trip – the things you most deeply care about getting done in this place you are going. And then just let everything else emerge, leaving yourself and your child plenty of white space to rest or recalibrate as needed. 
Take pictures: Enough said. You can never have too many.
Jacob and I went to Yellowstone National Park last summer for a large family reunion. It was a trip we were supposed to take with Colson – something we had been planning on before he died. And while I was heartbroken that he wasn't there with us to enjoy the splendor of our world, I was deeply grateful that we had made time and space to explore with him while he was here. Much of that exploration was in our own backyard – within driving distance of hospital and home. And all of it was wonderful. 
See CPN's comprehensive Guide for Traveling here, with helpful forms and tips.
Liz Morris loves exploring complex questions. Her professional experiences in project management, librarianship, and community development prepared her well for her favorite role as mom to Colson. Colson, impacted by mitochondrial disease since birth, inspired Liz to face the complicated aspects of his life through writing and advocacy. Liz serves as a family advisor at Seattle Children's Hospital, and is a volunteer ambassador for the United Mitochondrial Disease Foundation. She is committed to helping families find the information they need to help them live well in the face of life-limiting illness. You can find Liz on Instagram @mrsliz.morris