11/17/2022
·
Enable high contrast reading
10 Things to Consider About a Clinical Trial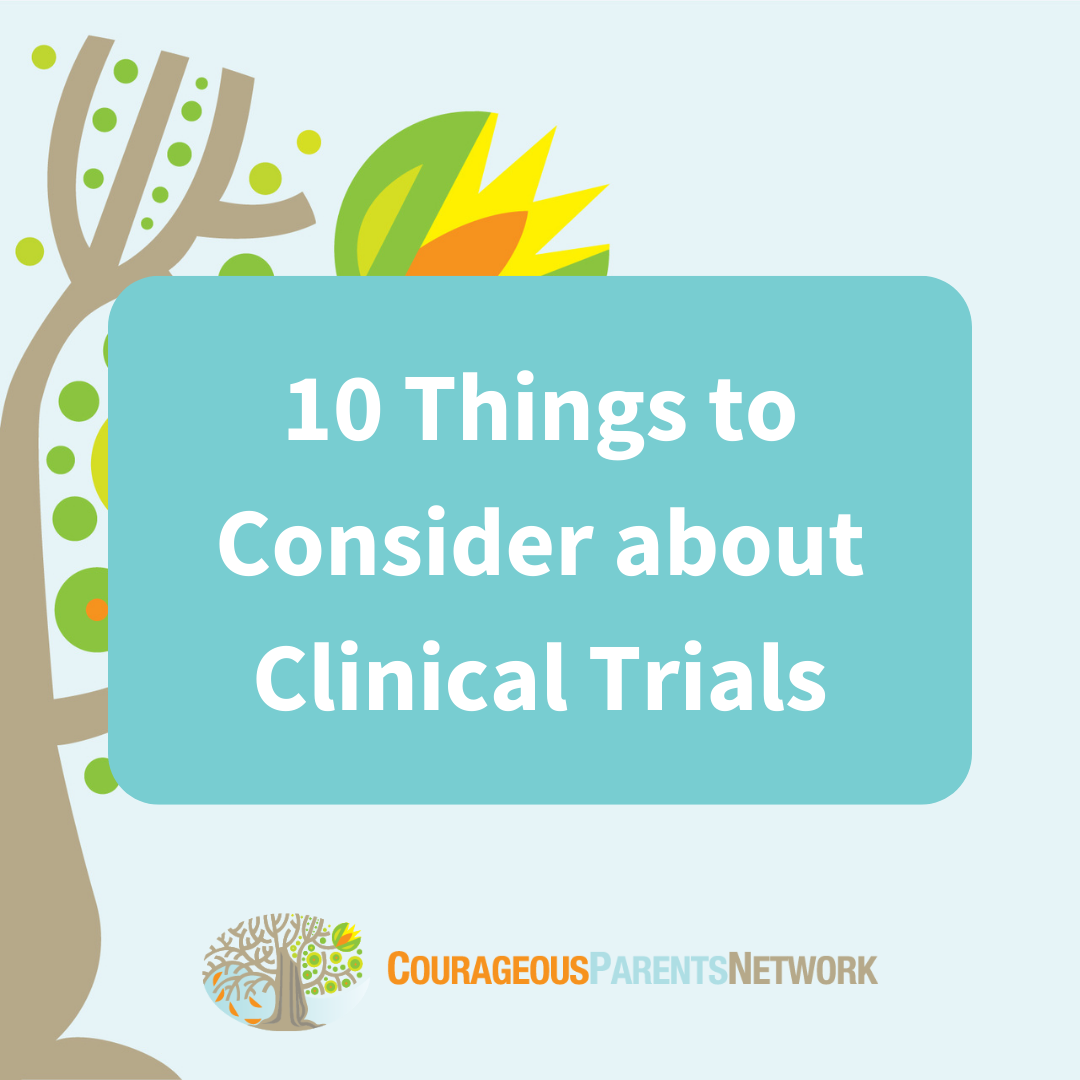 A clinical trial is a controlled experiment designed to address questions about a condition or disease. The trial seeks to determine whether a medical strategy, treatment, or device is safe and effective (has positive benefits) for humans.
The clinical trials are made up 3-4 phases. Each phase has specific goals, asks different questions, and builds upon what was learned in the earlier phase.
Each clinical trial has unique study design or protocols that are approved by the US Federal Drug Administration (FDA).
Before a clinical trial begins, the anticipated or hoped for outcomes or benefits from a treatment or drug are identified. These are called endpoints.
All trials have inclusion criteria, which are the characteristics that a patient must meet to participate in a trial. The criteria are different for every trial.
Participation in clinical trials is voluntary. No one can enroll you or your child in a trial without your written consent through a document called Informed Consent.
Families considering clinical trial participation for their child should look carefully at the risks and benefits. It is the responsibility of the Principal Investigator (PI) to explain these in as much detail as the decision-makers need.
Do not feel rushed to sign the Informed Consent document. The document is often lengthy and is written in legal terms. Take your time and read it carefully. Consult legal counsel if you need assistance.
The application process may produce a wide range of emotions. Hope to be accepted and for a good outcome is just the beginning. There also may be worry at the prospect of being away from home for periods of time, of possible financial burdens, of other disruptions. There are no right or wrong answers about making the decision to apply (or not).
Being accepted into a trial may feel like a new beginning, and not being accepted can feel devastating. But the decision of whether your child is ultimately selected for a trial is not personal.
Download a printable version of this list. Find all of our Top Lists. For the full guide, visit CPN's Guide page on Considering the Clinical Trial Option.