Hope and Redefining Hope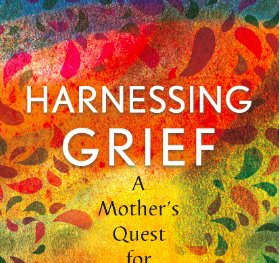 Archived In the Zoom Room: Grief as a Superpower - A conversation with mom and author Maria Kefalas
CPN's Blyth Lord in conversation with Maria Kefalas, author of HARNESSING GRIEF: A MOTHER'S QUEST FOR MEANING AND MIRACLES – about her journey through anticipatory grief following her daughter Calliope's diagnosis of metochromatic leukodystrophy (MLD), her evolution as a mom and advocate for Cal, and supporting newly diagnosed families to receive gene therapy through the Calliope Joy Foundation.
1 / 7
Archived In the Zoom Room: Grief as a Superpower - A conversation with mom and author Maria Kefalas
The role of Hope in the face of a life-threatening diagnosis.
Don't try to fix it. You don't have to do it all in one day.
I felt like I had a clock ticking down in my head.
I choose to look at the bright side of life.