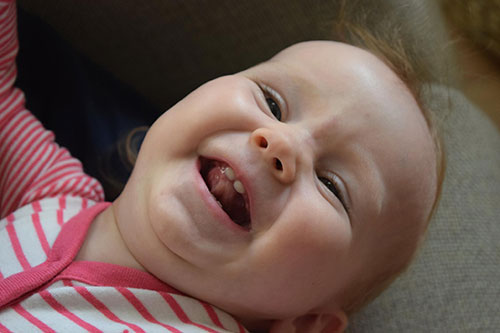 Gaucher Disease
Gaucher disease is an inherited lysosomal storage (metabolic) disorder in which harmful quantities of a fatty substance called glucocerebroside accumulates in the spleen, liver, lungs, bone marrow, and in some forms of the disease, the brain.  There are 3 types of Gaucher disease each based on the presence or absence of early-onset brain involvement.
Type 1 is the most common form in Western countries and in this form brain development is normal. Type 1 is currently treatable.  

Type 2 is rare and involves severe neurological (brain) abnormalities. It is usually fatal within the first 2 years, and it is currently untreatable. 

Type 3 is rare in the United States and Europe; however, it is the most common form of the disease worldwide. Individuals with Type 3 have some neurological involvement but with the currently available treatment can live into their 50's.
For more information, visit NIH Genetic and Rare Diseases Information Center or National Gaucher Foundation
Note: As science advances, we continue to experience a fast-evolving landscape of potential new therapies. The families portrayed here offer a perspective on coping with rare and/or life-limiting conditions. They also each represent a particular moment in time.
If you are considering a clinical trial for your child, please also see the Courageous Parents Network Guided Pathway on Clinical Trials.