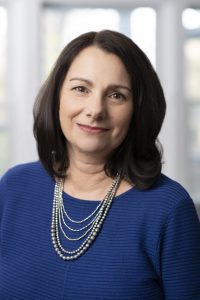 Join us in welcoming Caryn Anthony, our first Blogger in Residence. A thoughtful observer and beautiful writer, Caryn is the author of Any Way the Wind Blows where she regularly shares hard-learned lessons, concrete tips and insights into her journey after her son Robby was diagnosed in 2012 with anti-phospholipid antibody syndrome — a rare blood-clotting disorder. Robby passed away in 2016 at the age of 20.
Caryn has a 28-year career in the non-profit sector where her work as a management consultant and executive coach helped hone the skills – advocacy, problem-solving, organization and the capacity to just listen – that are often needed when caring for a child with complex medical needs.
As "Blogger in Residence," Caryn's blog post will appear on our website and Facebook page on the third Tuesday of every month. Some of you may find her writing familiar as she has recently contributed three posts to the CPN blog:
We hope this new addition to CPN will add a fresh and thought-provoking dimension to our shared exploration of all that it means to parent a child living with a serious illness. Most especially, we hope it provides you with another perspective and resource to help you care for your child, your family and yourself.
Discover more about Caryn, her son Robby and how her blog got its name at Caryn's blog Any Way the Wind Blows or send her a welcome message by emailing connect@courageousparentsnetwork.org .