5/3/2022
·
Enable high contrast reading
We All Know The Nurses Who Make A Difference!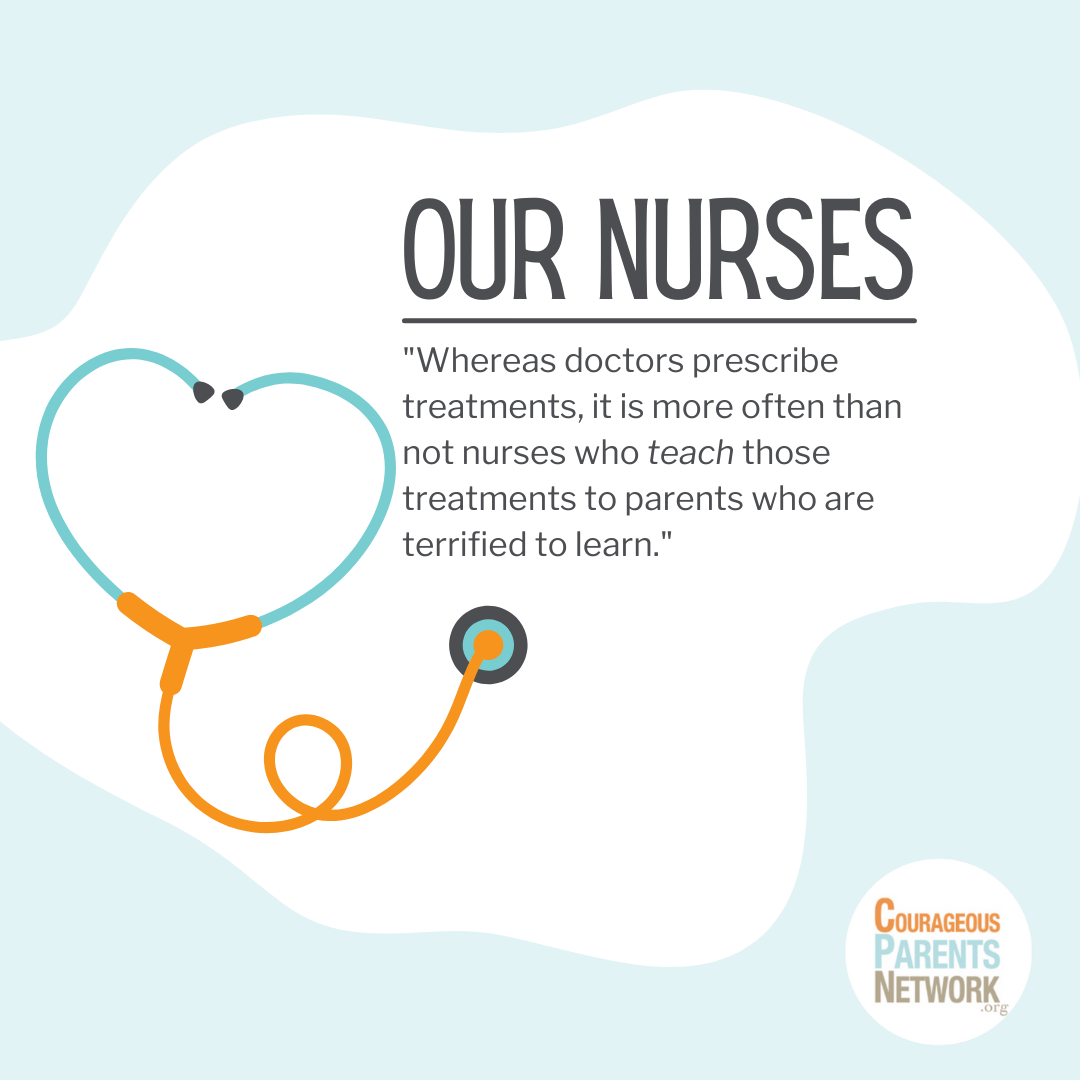 Pediatric nurses are truly some of the most amazing people in the world. I've seen so much in the news lately about the persistent toll the pandemic is taking on all healthcare professionals – and especially nurses. They are the crux of quality care – interfacing between patients, families, doctors and multiple care team members to coordinate treatment. And 9 times out of 10, at least in our experience, they do this with patience, diligence, and extreme competence. And they do this for several patients simultaneously.
 On the several occasions my husband and I were inpatient with Colson for treatment related to his mitochondrial disease, I often wondered what sustained nurses during their shifts, because they never stopped moving. When we visited with nurses in the outpatient setting for regular weight checks, I wondered how they kept such a positive attitude with the constant drone of infants crying, toddlers screaming, and kids badgering their parents or siblings in the background. I feel the same way about nurses as I do about teachers – they must genuinely feel called to this work to show up for it every day. And thank heavens for that.
 When I think about our care journey with Colson, I realize how essential skilled nurses were in helping us manage his care and provide him a stable quality of life. Whereas doctors prescribe treatments, it is more often than not nurses who teach those treatments to parents who are terrified to learn.
 It was a nurse who:
Taught us how to do intramuscular injections to treat infantile spasms.

Showed us how to insert and secure an NG tube.

Taught us how to clean and change a G-tube site.

Explained the differences between a VBG and a CBG blood draw to us.

Gave us tips and tricks to effectively use a urine collection bag on a wiggly newborn.

Taught us the unique sensitivities of an electronic blood pressure monitor, and how to get accurate readings at home.
In addition to this clinical support, nurses also bear witness to the overwhelm many families impacted by complex illness face, and do their best to alleviate it.
It was a nurse who:
Hugged me and told me I would be okay when I broke down sobbing during a difficult day at the hospital.

Told me to go outside and take a walk every day if I could during a long inpatient stay.

Made sure I always had water, apple juice, yogurt, cheese sticks and chips in front of me during hospital stays, knowing how easily parents forget to feed themselves there.

Asked me if we needed anything to take home, anything at all, from the supply closet during the peak of the pandemic, knowing that many families were experiencing disruption in their home-care orders – and then procured some much-coveted positioning pillows for Colson.

Gently reminded me that I could sleep during inpatient stays if I wanted to – reminding me that I was allowed to take a break overnight because they were there, keeping watch over my vulnerable son.
These experiences with nurses in both the inpatient and outpatient setting make me so grateful for the people who commit their lives to this work. They more than deserve the recognition their organizations, colleagues, and patient families will hopefully be heaping on them during this upcoming National Nurses Week!