11/17/2022
·
Enable high contrast reading
Understanding Shared Decision Making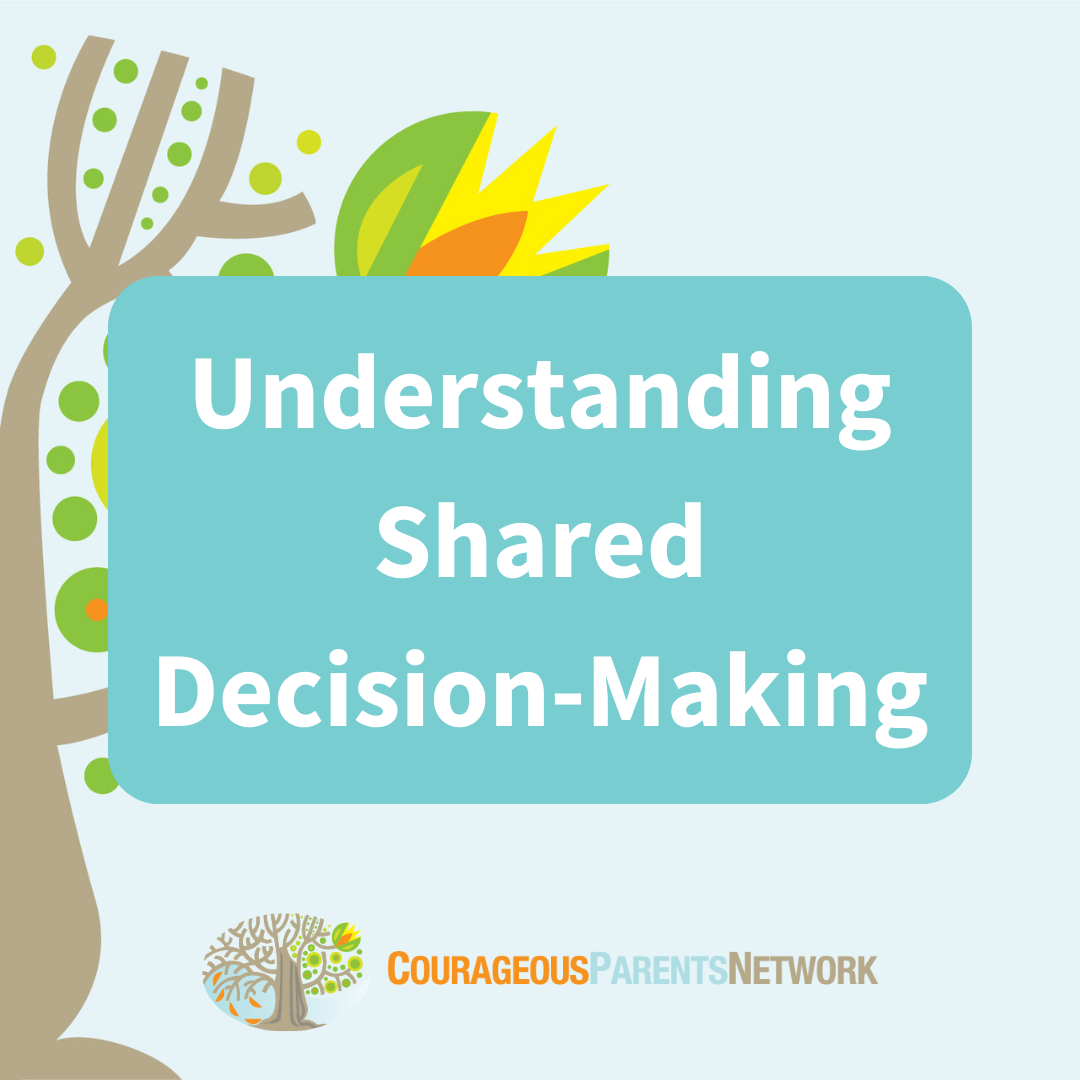 1. Shared decision-making is a process through which caregivers and clinicians discuss options for managing medical issues, and together make decisions that work with the family's care goals.
2. Each of the participants in making decisions understands and responds to the issues being discussed in their own way. This is true of both caregivers and clinicians. When you are unsure, it is helpful to reflect on how you have made decisions in the past. You can use your experience as a guide to help you consider options and communicate with the clinicians.
3. Not all decisions can be shared. Sometimes a clinician will suggest that only one option is likely to achieve the hoped-for outcome.
4. However, in many cases there are several potential options to consider, and different families will make different choices. Other times there is no clear path. In both instances, moving forward depends on the family's goals.
5. In most situations there is time to consider information and recommendations, and caregivers should feel free to ask for it. But sometimes there is no time at all; and in those cases, it is likely best to defer to the recommendation of the clinicians.
6. In any situation where information or goals seem to be in conflict, caregivers should name their concerns and ask for clarification from the clinicians. Learn more about this in the Courageous Parents Network Framework for Sharing Decision-Making with Your Child's Clinicians.
7. Remember: The choices you make will inform the illness journey, but they do not always determine the outcome. The more you believe that you are making the best decisions you can with the information you have, the more self-compassion and the fewer moments of regret you are likely to feel.
Download a printable version of this list. Find all of our Top Lists.