11/26/2019
·
Enable high contrast reading
Holidays Have a Way of Bringing Up Big Questions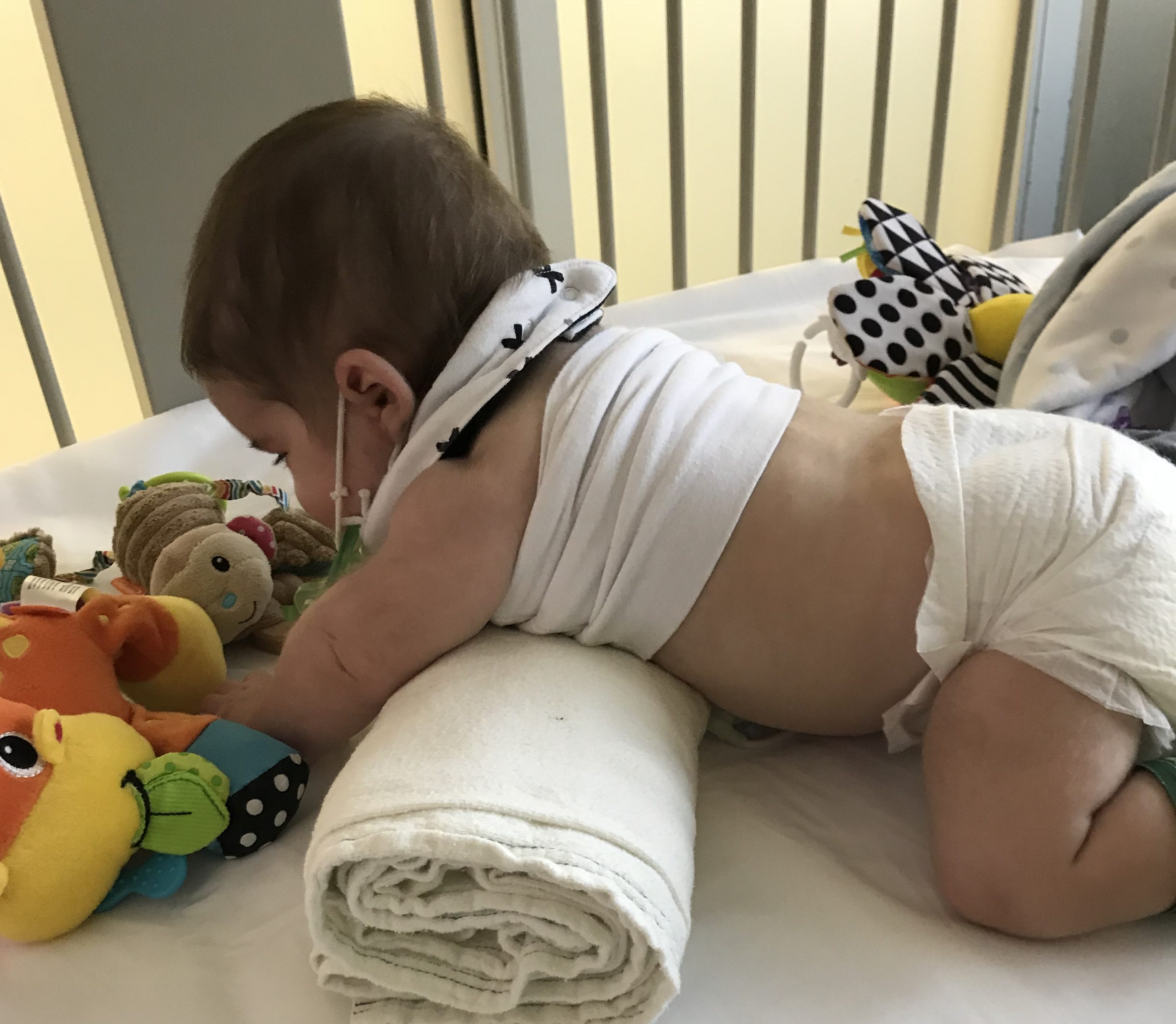 Noah is now 2 1/2 years old and his story is very unique, although parts of it will likely be familiar to many of you.  He was diagnosed with infantile Tay Sachs disease prenatally. Tay Sachs is a rare neurodegenerative genetic disorder that is considered universally fatal.  Unlike most children with Tay Sachs, he had a bone marrow transplant to attempt to stop the neuro-degeneration (he was a candidate because of his prenatal diagnosis).  This dangerous and difficult procedure was only available thousands of miles away from home, at Duke University. We flew across country from Seattle when he was 2 weeks old; he had chemotherapy and stem cell transplant as a 5 lb newborn.
Life with Noah is sometimes unpredictable, often harrowing, and frequently full of joy. When we returned home to Seattle after 5 months in North Carolina, he was still quite fragile and had multiple complications from bone marrow transplant that required a series of inpatient hospital stays. When Thanksgiving time rolled around he was 8 months old and was admitted to Seattle Children's Hospital for a problem called intestinal pneumatosis–a complication from steroids that were used to treat a previous complication. This required total gut rest. It felt darkly ironic that he was NPO (nothing by mouth) for his first Thanksgiving.
Thanksgiving in the hospital was strange. We have some very generous friends who (even though they had their own newborn baby) brought us a fully prepared meal and ate with us. We gathered around the rolling hospital bed table piled with food.  We used a white sheet from hospital linens as a tablecloth, electric tea candles, and quietly festive music through the phone speaker. We ate all of our Thanksgiving favorites–stuffing, potatoes, cranberry sauce, and gravy.
I felt so lucky to be able to celebrate, but I also wondered, will all of our holiday memories be like this? Will we be surrounded by beeping machines? Or worse yet, will there just be silence, loneliness, and grief? I was grateful for my beautiful baby but also resentful that he was going through all of this difficulty just to have a small chance at a prolonged lifespan.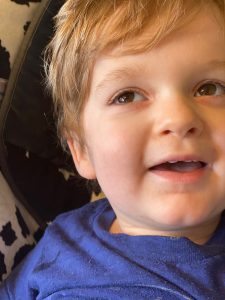 Holidays have a way of bringing up big questions for me. I am reminded of life cycles and lasting memories. What is it to be a family? How can I be so blessed and still feel so cursed? On the other hand, hospitalizations have a way of focusing me on the moment. Riding the tide of shift changes and rounding, med schedules and line flushes or sleeping in shifts because Noah was so uncomfortable and hungry that he was barely sleeping at all, focuses me on being present in the moment.
All of my conflicting feelings and questions only lead me to one conclusion: this is what's happening and I can't change it. This helps me to see that there is beauty in life just as it is. I don't have to deny that I have sad and fearful feelings, that things can be very hard, but can accept these feelings as natural expressions of my love. And so I can hold my baby, kiss him, smile with him, and give thanks for these moments as we share them.