6/14/2022
·
Enable high contrast reading
Here is how you can help me feel that I'm doing a really good job caring for my child.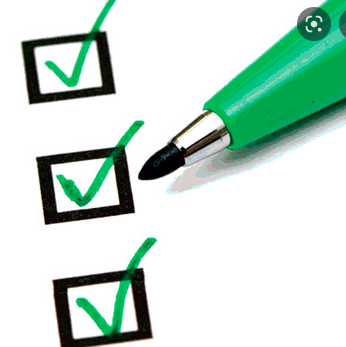 When we bring our child into the hospital or the clinic or the doctor's office for a regular visit or an acute event, we expect competence, and typically we receive it. What we remember – and need – is CARE.
What does care mean? What does that look like? At Courageous Parents Network, we believe such care requires helping you – as your child's primary caregiver and advocate – achieve your overarching and never-ending goal to be the very best parent you can possibly be for your child.
At CPN, we've dug into the 'Good Parent' research. It is all directed at pediatric clinicians – to help them get better at supporting their patient families. But the term 'good parent' and the data comes directly from the parents' themselves in studies over the past 15 years.
The original study (2009) by Pamela Hinds, PhD identified these good-parent definitions:
making informed, unselfish decisions in the child's best interest;
remaining at the child's side; showing the child that he is cherished;
teaching the child to make good decisions;
advocating for the child with the staff;
promoting the child's health.
CPN parents generously contributed their experiences and perspectives to the most recent study by Meaghann S. Weaver, MD, MPH; Marie L. Neumann, MA; Blyth Lord, MEd; Lori Wiener, PhD, DCSW, LCSW-C; Junghyae Lee, and PhD; Pamela S. Hinds, RN, PhD, FAAN, the results of which were published in 2020.
Here is what parents have said. We share it here to see how it resonates with parents in the Network. But even more because we hope parents find it helpful as they advocate for being seen and heard with their child's clinicians.
Here, is how you — [insert clinician name here] — can help me feel that I'm doing a really good job caring for my child.
You, [insert clinician name here] can:
TRULY see my child: See beyond my child's condition; consider my goals of care for my child; truly listen
COMMUNICATE in a KIND and CARING way: Provide encouragement and reassurance that I am doing a good job of keeping my child as well as possible, and feeling loved
ACKNOWLEDGE me as the expert in my child's care: include me as a valued member of the care team; talk openly, honestly and clearly with me; and trust my judgement as the parent
The enterprise of caring for a child living with serious illness or medical complexity is truly a shared one: the child, the parents, the child's medical team, the community in which the child and family lives and works. In the ideal world, everyone would know exactly what was needed and what to do, and be there right on time in the pitch perfect way, to make the road a little smoother and the journey a little easier.
Unfortunately, we do not live in such a world, so we seek tools to help us hack away and be heard. We hope these three bullets buttress parents' conviction about what they and their child deserve; and we hope it gives families the language, as needed, to speak forthrightly to the child's medical team and other community providers.