11/16/2017
·
Enable high contrast reading
Baby Steps and Never Judged Decisions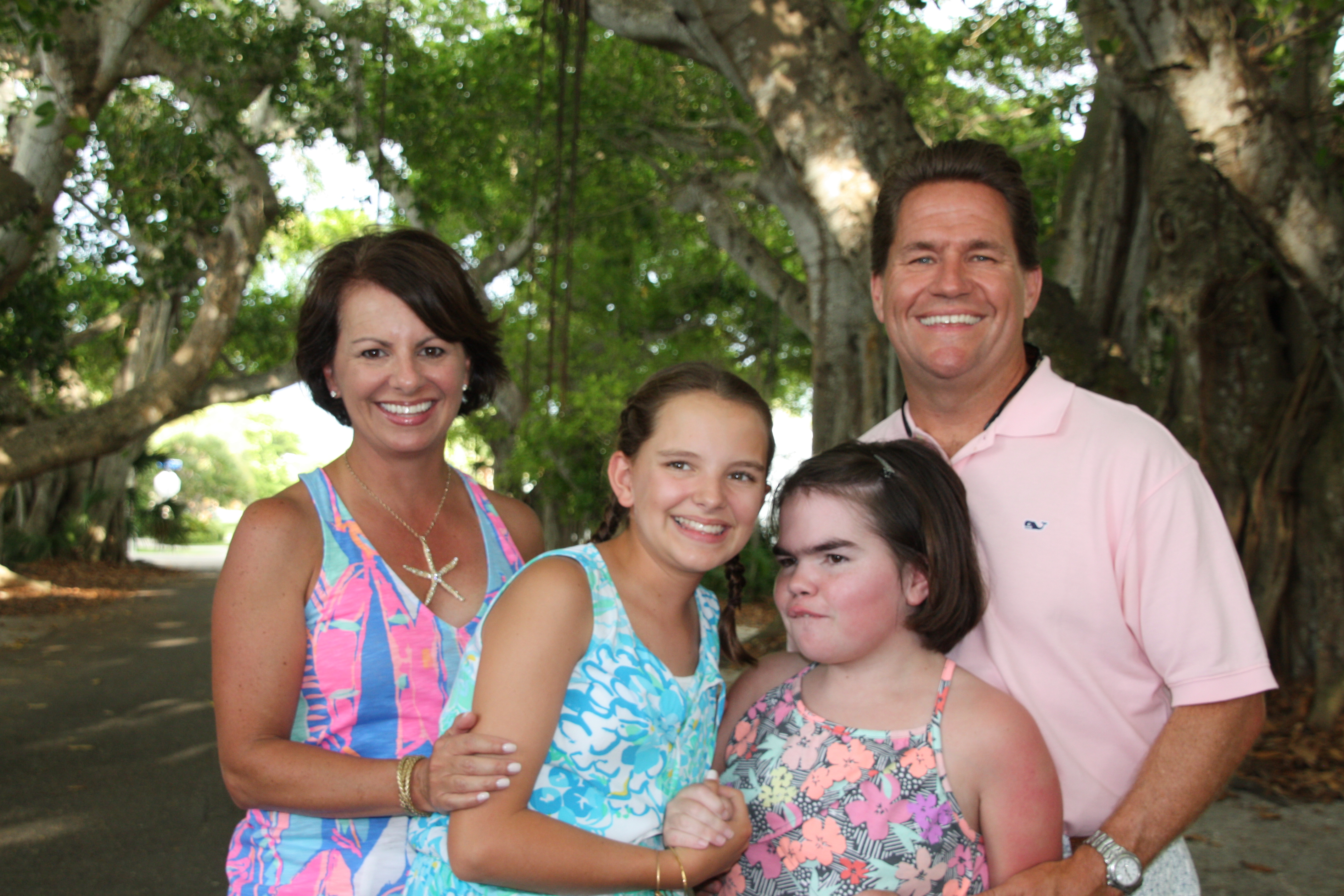 Our daughter, Blair, was born with a progressive terminal disease called Sanfilippo Syndrome.  When she was diagnosed at age six, our pediatrician mentioned palliative care and hospice to us. We really didn't think it applied  to us since she was not near the end of her life.  Fortunately, a mom in the Sanfilippo Syndrome community explained to me the benefit of having palliative care on board BEFORE my daughter was too progressed.  She suggested that it would be beneficial for the doctor to get to know Blair and our family early in the process. That way we could establish a relationship with him and he would be able to better guide us through the process when it was time.  We could not be more thankful for that advice.
For several years, we met with the palliative care doctor only a few times a year for him to simply check in with us on Blair's health.  Over time he began to touch on topics that we would need to think about and be prepared for as our daughter progressed.  The office provided a safe place for us to discuss extremely difficult decisions like signing a Do Not Resuscitate form.  Our doctor and his team listened carefully, authenticated our feelings, and supported our decisions.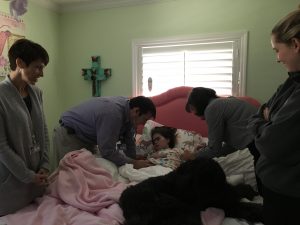 We were thankful to have established this relationship when Blair was diagnosed with gallstones and her gall bladder needed to be removed. It is extremely risky for a fifteen year old with Sanfilippo Syndrome to have anesthesia.  Our palliative care team was able to schedule a meeting for us with Blair's surgeon, neurologist, geneticist and gastroenterologist in order to make the best decision for her.  This meeting helped give us confidence in our decision to go through with the surgery. It would have been highly unlikely we could have coordinated such a meeting without the support of palliative care.  
During the last four months of Blair's life, she had very complicated symptoms of discomfort that were extremely difficult to diagnose.  She was having uncontrollable movements most of the day, large amounts of secretions, extreme weakness, and feeding difficulties.  We rarely changed her out of her nightgown to try to keep her as comfortable as possible.  She would have been miserable if she had to be taken anywhere in the car or in her wheelchair since she would either be moving uncontrollably, flopped over due to the weakness, or choking on secretions.  Palliative care really became invaluable to our family at this point.  Rather than transport Blair around to several doctors' appointments to figure out what was going on and how to help her, our doctor began coordinating all of her care.  He came to our home to check on her and reached out as needed to her specialists.  We could call the doctor around the clock as needed, and trust me we did.  The doctor was always calm and supportive no matter what time we called.  
The palliative care coordinator checked in with us regularly during those months.  She would often ask what could be done to help us.  After several conversations, she picked up on our lack of sleep and offered to help get us nursing at night.  Our insurance company had never approved nursing, but she somehow got it approved.  She was so helpful, and even understood when I couldn't get comfortable with hiring a night nurse for Blair.  She just continued to support us.  
About a month before Blair passed away, the palliative care team came to our house and we all agreed that it was time to bring in hospice.  Palliative care coordinated all of Blair's hospice care making the transition seamless.  Since Sanfilippo Syndrome is so rare, it is doubtful the hospice doctor would have ever had a patient with it and with all the stress we were under it would have been difficult to deal with a new doctor.  We received all the benefits of hospice care while still having palliative care.  That also meant there were fewer new people in our home and that this doctor that we had spent years forming a relationship with would be by our side at the end of Blair's life.
Thinking about our relationship with the palliative care team truly brings tears to my eyes.  They knew us so well and we trusted them fully to help guide us through the process.  They prepared us along they way with baby steps and never judged us on our decisions.  Instead, they were both supportive and encouraging regarding our care for Blair.   They cared deeply for our daughter as well as the rest of the family. We could not be more thankful that our children's hospital has such a wonderful palliative care team.  We cannot imagine going through that difficult time without them.