8/18/2016
·
Enable high contrast reading
An SMA Parent Reflects on the Interview, and so does CPN.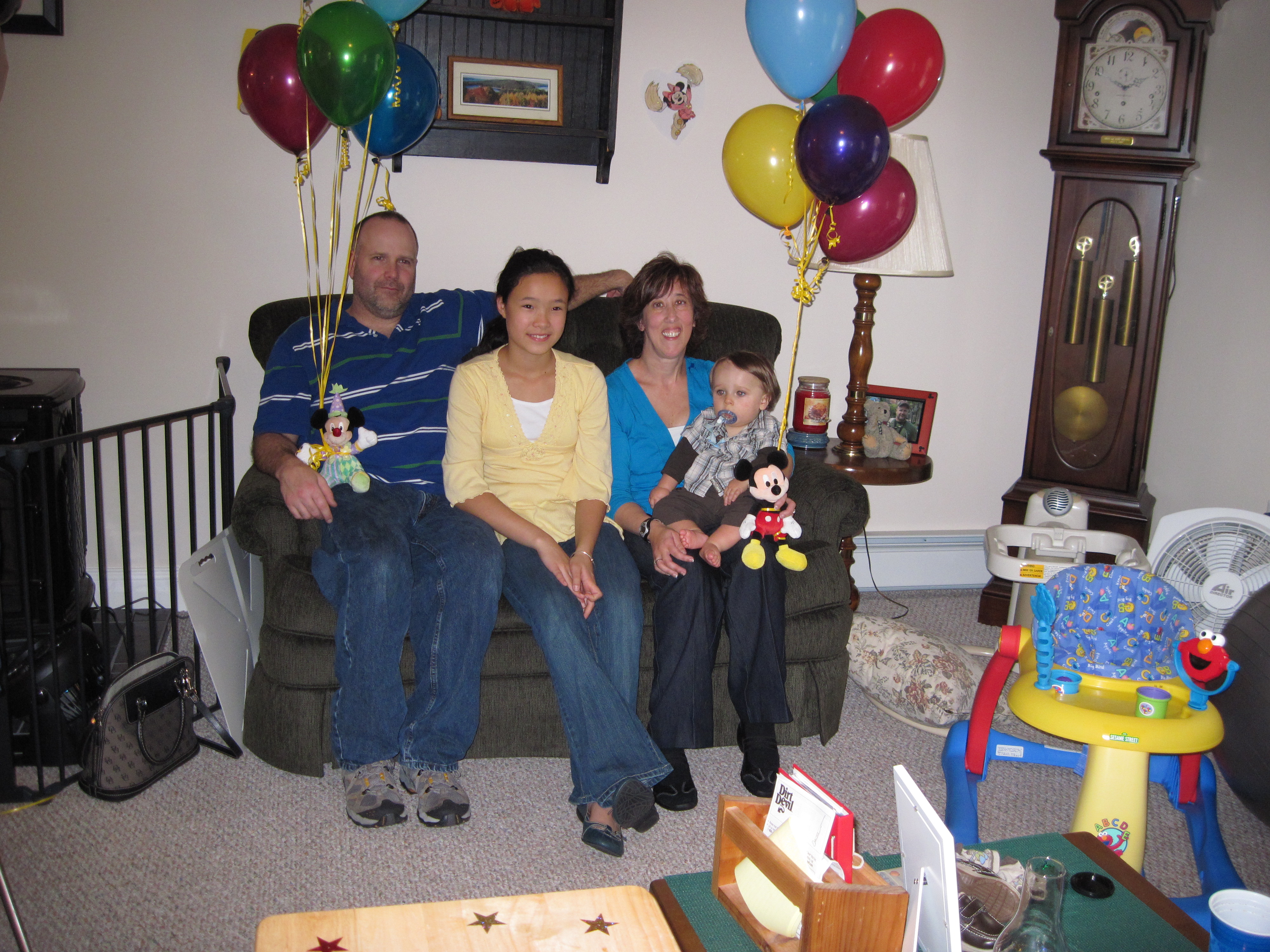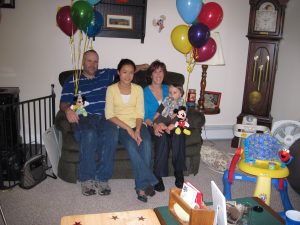 My son Michael was born almost 8 years ago with SMA (Spinal Muscular Atrophy).  SMA is a life limiting disease that affects infants and children. The average lifespan of a child with SMA Type 1 is two years. A longer lifespan requires the child be ventilated with a tracheostomy and have a feeding tube for nutrition.  
Michael was my world. Even as SMA robbed him of the ability to move and walk, he was full of life. In the short time he was alive, he taught me so much about life. Michael passed away at 23 months old.
Since his passing, I have looked for ways to help other parents in the SMA community and parents who have had to deal with the loss of a child. When contacted by Courageous Parents, I was excited to participate. Talking to Blyth on the phone was very uplifting to me. I was talking to someone who understood what we dealt with and not just someone who felt sympathy for me.
The day of the video interview I was excited—who doesn't like to talk about their child? I was also a bit nervous. I was afraid I would not be able to make it through the interview without crying. But the Courageous Parents team made me feel so comfortable during the process. Finally, someone who understood what it was like to have a sick child and the heartbreaking decisions faced at the end of a child's life.
During the interview I felt relaxed and we even had moments of laughter and joy. It felt great to be able to talk about Michael and the loss of him without feeling as if I had talked too much or made others feel uncomfortable. Often when I want to talk about my son, I feel as if it is not the right time or place, or who wants to hear old stories about my son. Courageous Parents wanted to hear from me. They understood.
After our interview, my husband Brian and I were able to reflect on our time with Michael. Even though we often discuss our thoughts and feelings about Michael's life and death, we were able to see it in a new light. It was cathartic for us. We also talked about how we just hope that other people might feel comforted or find some hope in hearing our story.
The interview was done over a month ago and I still think it is helping me. I feel that I am not alone and that there are others who do not judge me and more importantly, they understand. Hopefully my story will help other parents deal with what no parent should have to go through.
— Janet
Courageous Parents Network's Reflection on the Janet & Brian Interview
by Blyth
It is always a privilege to enter a family's home and have the parents share with me the intimate story about their journey and their child's illness. The videographer and editor, Billy, and I have interviewed 18 families in the past 3 years, some of them bereaved and some of them currently caring for their child that is sick, as well as the healthy siblings. Courageous Parents Network has shaped and organized its content and programming according to the themes that have emerged from these interviews over time. And every new family interview adds more rich material. Every family also offers something fresh, a facet or element we haven't heard before. In the case of Janet and Brian sharing the story of their son Michael, it was that Brian's brother had died in infancy from SMA decades before and Brian's mother became a mentor to Janet, her daughter-in-law, following little Michael's diagnosis with the same disease.
Janet also showed me something I hadn't seen before: the exquisite incorporation of her son's toys into her home. Walking into the house within the first minute, I was struck by the rubber ducks and beanie babies tucked perfectly into corners, displayed intentionally on shelves, resting placidly on benches. It was different and charming. What was this? I wondered. And in her interview, Janet explained: "I had to find a use in the house for his stuff, so that's why there are ducks everywhere. I've even tried to incorporate them into our daily life so they don't look like they're just things. They are a part of us." This made total sense to me as a bereaved mom myself, and I wanted to both cry and applaud.
Janet and Brian's interview was also the first we'd done in close proximity to a grandfather clock that chimed every 30 minutes and briefly interrupted the conversation. The chime made me aware of how quickly 30 minutes could pass when engrossed in a parent's quiet re-telling of the journey from diagnosis to end-of-life.
The final memory I will hold always from the interview is the love and connection between Janet and Brian and their shared conviction that they gave their only child the best life he could possibly have given his genetic destiny. They remember his life with no regrets for the decisions they made, only sadness for his absence and a desire to help and show understanding for others that follow.
We believe their videos will do just that. Thank you Janet and Brian and Michael.