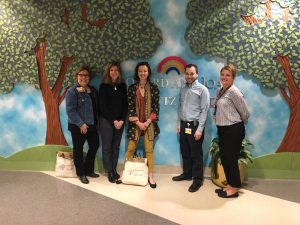 Two weeks ago, Courageous Parents Network visited 5 children's hospitals in Ohio. We participated in Grand Rounds at Cincinnati Children's Hospital, Cleveland Clinic Children's Hospital and Rainbow Babies and Children's Hospital. At Akron Children's Hospital we met with their impressively large pediatric palliative care team and at Nationwide Children's Hospital we were able to round in the PICU and discuss with the palliative care team how CPN resources might enhance the care of the patients in the unit. At 4 of the 5 hospitals, we also had individual meetings with residents, social workers, child-life specialists, chaplains and PICU nurses and doctors. We estimate we spoke with nearly 300 pediatric providers.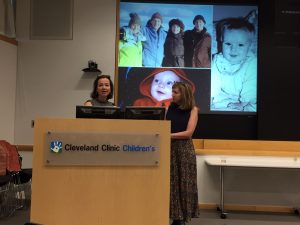 At each of these meetings we heard how much providers value hearing the voices of the families caring for children with life-limiting conditions, and when/how watching videos on CPN has helped them improve the critical, serious conversations they have with their patients.
We also heard that they crave more insights – from you, the parents and siblings — to help them understand and ultimately do better.
The 3 research projects below give you an opportunity to inform critical care conversations. We, Courageous Parents Network will only share requests from organizations or investigators with whom we have a pre-existing working relationship with and/or that we trust.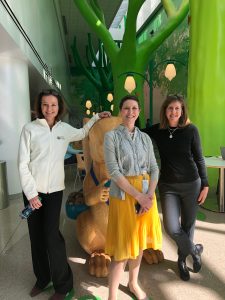 Why participate? Because research is what drives change and improvement in care. While a lot of what matters to parents like us seems obvious – 'it's just good care' – medicine and medical care is driven by data and the field is hungry for parent-generated input.
Also, you're the expert with hard-earned expertise. These invitations are an opportunity for you to channel that expertise and direct it towards making a difference.
Of course, there is absolutely NO PRESSURE to participate.
And if you do participate, we'd love to hear that you did – Email us at connect@courageousparentsnetwork.org. We're always curious for what parents in our Network are up for and find worthy.
Study to Inform a Serious Pediatric Illness Conversation Guide at Boston Children's Hospital
Are you the parent of a child with a serious illness? If so, you may be eligible to participate in a study to help us understand the communication preferences of children and families receiving care for serious illnesses. Researchers hope to better understand these conversations and relationships between medical providers and families by talking with you, other parents/children/teens, and medical providers. About 30 people will be invited to take part in this research study. Some will be children/teens with serious illness, some will be parents, and some will be medical providers. If you choose to participate in this study, you will be asked to schedule an individual interview with a member of the research team. The interview will take about 60 minutes, and will take place either in-person or by telephone. To learn more about the study and how to enroll please contact the study team at 617-919-7357, or by email at pedi.sicg@childrens.harvard.edu
MPS Sibling Study at Massachusetts General Hospital
Researchers at MGH are conducting a study to identify the experiences, perceptions, and needs of siblings of individuals with any MPS condition. Siblings who are at least 8 years old, located in the United States, and whose brother or sister has or has had MPS may participate in this study. Consent from a parent or legal guardian is required for siblings under the age of 18. Siblings will be asked to complete a brief electronic survey. For more information about the survey and to participate in this study, please click on the link below and complete by April 28, 2019. Direct questions to Nathan Grant, at NGRANT6@mgh.harvard.edu, or the Principal Investigator, Dr. Brian Skotko, at bskotko@mgh.harvard.edu
https://redcap.partners.org/redcap/surveys/?s=4LKX7HMXTJ
Sibling Study at Long Island University Post
A clinical psychology doctoral student is conducting a research study examining caregiver burden in siblings of individuals with chronic illness. She is seeking adults who grew up in the same home as a chronically ill sibling for at least one year during childhood. The study includes an internet-based survey that takes 10 minutes to complete and responses are kept confidential. For more details click the link below. Direct questions to sibsresearchstudy@gmail.com
https://www.surveymonkey.com/r/sibsresearchstudy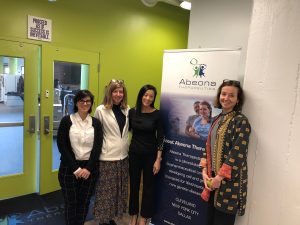 We snuck in one visit to a biotech too!  They also value CPN as a trusted resource to bring the patient voice into their work.