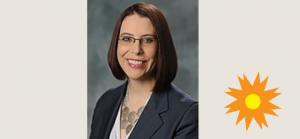 Event
Financial Planning for Parents of Fully Dependent Children
May 19, 2022, 8:00 PM ET
Watch an archived recording of this event
When you have a medically complex child, the focus is naturally on the health of the child. Financial planning often takes a back seat to the day-to-day. Still, worries creep in – about the future and how to support long-term care if/when your child is a fully dependent adult.
Knowing how to get started with financial planning can be a puzzle.
This event explored:
Legal planning considerations including Special Needs Trusts, Letter/Memorandum of Intent and Guardianship 

Financial planning considerations including how to fund a Special Needs Trust and ABLE accounts 

Finding and accessing federal benefits like SSI and SSDI, Medicaid and waivers
Our Panel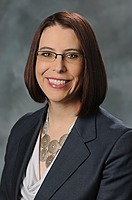 Kacy Seitz
As a fellow special needs parent, Kacy, is all-too familiar with the common fears you may have in learning about the topic of long-term planning for your child. Mother to Hudsyn, her 11 year-old daughter who has complex medical needs, Kacy is a financial planner with her own practice in Kansas City. After six years in the financial services industry, she opened her practice with Northwestern Mutual in 2013 because she had difficulty finding good, sound advice from a variety of professionals who could help her develop a solid plan for her daughter. Her practice continues to grow, and currently serves nearly 400 special needs families in 28 states. She's personally trained and mentored hundreds of other advisors on how to do this type of planning for their clients. Her purpose in life is to "awaken understanding" and help others become empathetically aware of the needs (and beauty) of those with disabilities. She focuses on helping special needs families with proper financial planning throughout their lifetimes.