4/17/2023
·
Enable high contrast reading
Why Every Parent Should Read A Heart That Works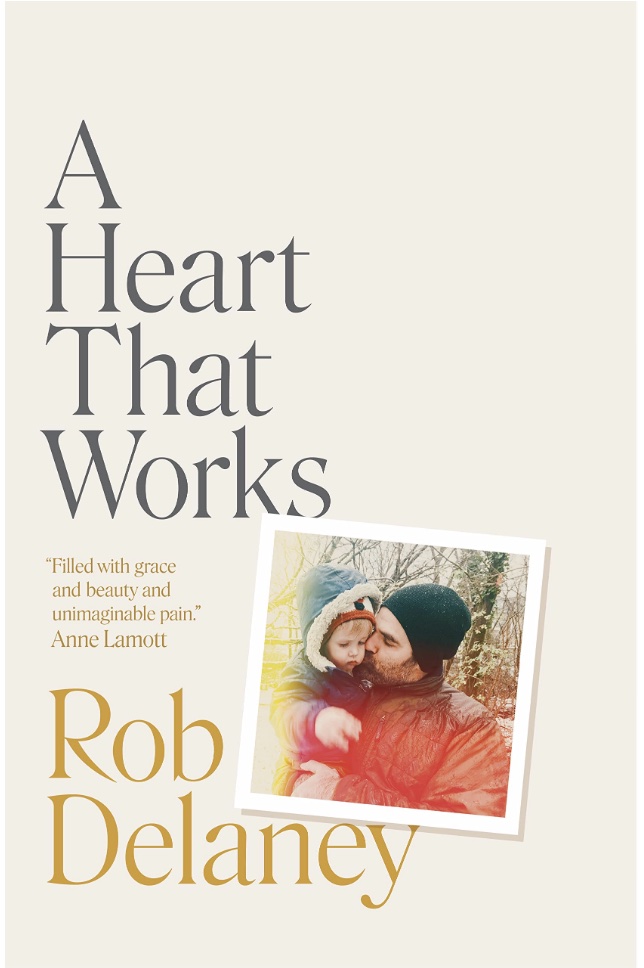 Storytelling is survival. I have had this thought many times over in my years as a rare disease parent. Even though my son is dead, I still consider myself a rare disease parent. As a result of parenting Colson during his four years living with mitochondrial disease, my self-hood was flayed open like a cut of prime meat, and I want to remain raw. That rawness keeps me close to him, and to the unassailable surrender I experienced as his mama.
If you want raw, incisive insight into this surrender, put Rob Delaney's A Heart That Works at the top of your reading list. And let me be clear: you should want this insight. If you're a parent of a really sick kid, it's already growing in you. Let this story assure you that you can survive any iteration of this hell with your love intact. And if you're not a parent of a sick kid – if you're one of the majority of parents lucky enough to not watch your child die in slow motion – you need this insight. Not because it might help you love your live kids better (though it will), but because it might help you love us rare parents better. And we need all the love we can get.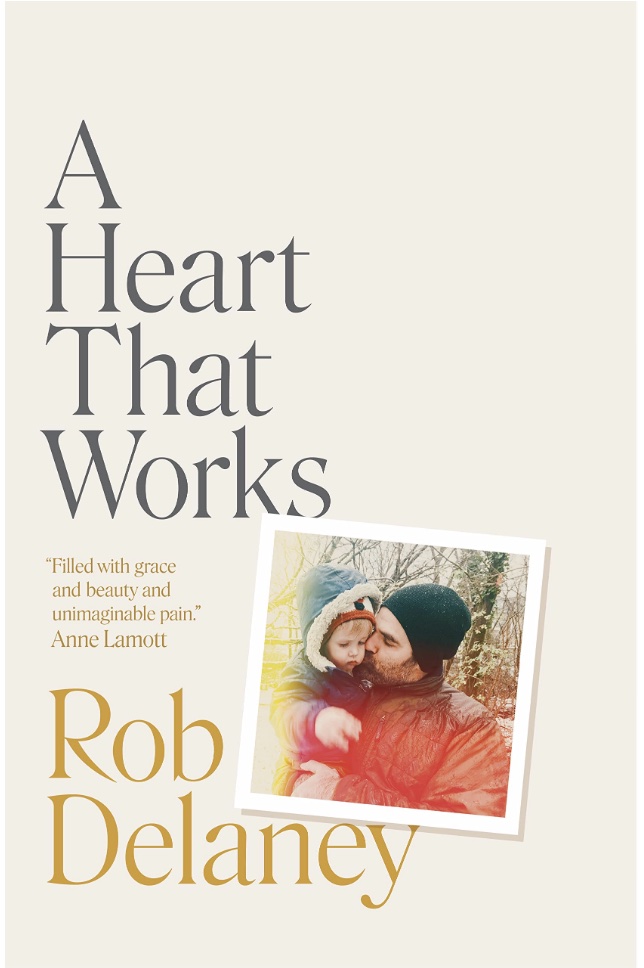 A Heart That Works recounts Delaney's survival of the life and death of his son Henry. Henry, beloved still and generously shared with the world through Delany's words, was diagnosed with a brain tumor at one, and died at two and a half. Delaney's blunt, conversational writing style, exasperated humor, and commitment to put to the page what he calls the "dark comfort-food thoughts that bereaved parents share and laugh at," are all compelling reasons to read this book. There's also the agility with which he balances his rage at systemic failures of care (specifically the counterintuitive, dehumanizing experience of acquiring home-based care) with genuine affection for the caregivers and providers working within those systems. 
Palliative and hospice providers from UK-based Rainbow Trust and Noah's Ark receive particular recognition for the "peace and joy" they brought Henry, and the "solace and bubbling happiness" they brought his parents. As a bereaved mom with a vested interest in evangelizing palliative care on this side of the pond, I was thrilled to see it receive such recognition from an individual with Delaney's platform. The most convincing reason for me to celebrate this book, though, is the loving way Delaney honors Henry's binding place in his family.
Delaney is awed by his entire family. It's easy and natural to become myopic in stories about sick kids. Of course it is – the suffering of the individual child is directly correlated to the suffering of the parent(s). However, Delaney acknowledges that he is incapable of "tunnel vision" in this story, and what a gift to the reader. Henry's role as an adored member of the Delaney family band of brothers is front and center. Delaney relates a sense of humble wonder as he, his wife Leah, and Henry's brothers Eugene and Oscar navigate every stage of Henry's disease trajectory together: diagnosis, brain surgery, fourteen months of hospitalization and chemotherapy, time at home, relapse and death. 
Describing the brief months that Henry lived at home before he died, Delaney notes that, "Watching the other boys immediately transform their home lives around Henry was so beautiful; they acted with all the care you'd want from big brothers." When Henry dies at home, Delaney says, "I am so happy that shortly afterward, his brothers Eugene and Oscar came up and cuddled with him and kissed him and were not afraid, because they had been so intimately involved in his care over the last two years, in the hospitals and then at home." This image, of two little boys tending their baby brother's body without fear, strikes me to my core. 
I'm struck by the intentionality it took for Delaney and Leah to foster family cohesion throughout a disorienting and exhausting two-year ordeal. I'm struck by Delaney's willingness to grapple with how their exposure to Henry's disease and death might impact Henry's siblings as they grow up. I'm struck by the abundant hopefulness the entire family opened themselves up to in welcoming a new baby, Teddy, just months after Henry died. 
Most of all, I'm struck that Delaney's account so effectively conveys a perspective that is often lost in stories of terminally ill children, which often divide along the dichotomy of "triumphant cure" or "tragic demise": that what parents want more than anything when their child is critically ill is for our families to feel as whole as possible, for as long as possible. It's really that simple. And we strive endlessly, with our breaking hearts, to make it happen.