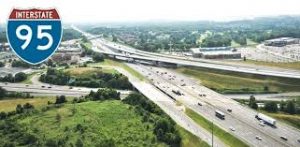 It was an unsettling moment of déjà vu for my husband and me – driving north on Interstate 95 traveling to be with our child to provide support in a crisis. Only this time, we weren't headed to a Philadelphia hospital to help our son cope through a flare-up of his chronic illness. Instead, Covid-19 disrupted our planned visit a few weeks ago with our 26-year-old daughter in New York, so we relocated together to my parents' empty (while they're in Florida for the winter) home in New Jersey, away from the stress and empty grocery shelves of the city.
As we juggled logistics and anxiety about the growing emergency, my husband and I felt a familiar queasy mix of emotions…
Parental danger alerts clanging – check…
Problem-solving skills activated – check…
Dark humor to break the tension – check…
We had been through this many times before in 2015 when our college-aged son's worsening chronic illness sent him to the hospital seven times. He'd call to let us know he was headed to the emergency room, and we'd throw together a "go-bag", prepared to ride out the crisis with him.
Each time we struggled with unanswerable questions – How much danger is there? Will this change everyone's life, or is it a temporary, albeit scary, turn of events? We yearned for details and answers about the situation, but reality included a significant amount of unknowable risks and outcomes. We needed a "one day at a time" perspective because things changed very quickly, but couldn't avoid anxiety about the long-term implications.
On the surface, this experience should leave us uniquely equipped to cope with the rapidly shifting reality of life in the time of coronavirus. There's limited information, much of it is frightening, so focusing on expert advice for immediate steps is helpful, and it's reassuring to lean on those competencies and know the drill.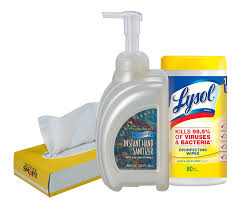 So, we picked up our daughter from her apartment and settled in at my parents' house with the essentials – food, wine, crossword puzzles, and hand sanitizer. I smiled gratefully as I noted the fruits of my father's longstanding habit of stockpiling paper goods and cleaning supplies from Costco — we were set for the weekend visit and beyond.
We were less prepared for the emotional echoes of past crises as we implemented handwashing and social distancing protocols. We were acutely reminded of the many months of living with my immune-compromised son, when hand sanitizer was always accessible, and we became expert in opening doors, pushing grocery carts, and calling elevators without touching handles and buttons. And there was a pervasive, heightened awareness of the nasty stuff flying around EVERYWHERE that was potentially dangerous to my son.
I learned that it is both empowering to take measures to protect loved ones, and it provokes feelings of helplessness when the danger feels all-encompassing.
The reverberations struck deep chords from a long, intense experience that ended in tragedy; so, of course those feelings color how we experience the current crisis. We learned the hard way that illness is unpredictable and sometimes the worst does happen. Even though none of the three of us are in high-risk groups, and we exercise good judgment and sound practices, I can't shake the powerful impulse to go on high alert and protect my daughter.
But she's an independent adult who lives in another city, so I can't scoop her up and pull her into my maternal bubble (at least not for long!) The best I could do was load her up with groceries and some of my dad's Costco supplies. She is pragmatic and thoughtful, and I trust her judgment.
That's not to say that I wouldn't move heaven and earth to help her, but I need to recognize when and how that help is actually welcome and useful.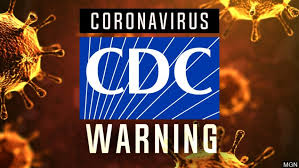 Being together, even for the weekend (before the shelter-in-place order), was helpful for all of us. We digested the news together and discussed how we felt triggered by the reminders from our life five years ago — the ubiquitous presence of antiseptic practices, and the sense of urgency and uncertainty fueling fear. We understand that this time is different, but it also taps on the worst time in our lives. Acknowledging those feelings together helped, like fellow soldiers telling war stories.
I don't have a monumentally profound insight to share here. Just that sometimes validating feelings makes a difference. The news about coronavirus is plenty scary on its own, but for some people it carries extra baggage from their current or past experiences. Understanding the nature of the extra weight can make it easier to carry, and sometimes just saying it out loud to someone who loves you is the best you can do to lighten the load.


Caryn Anthony is a nonprofit consultant and executive coach from Silver Spring, MD, and is also a volunteer member of the Patient and Family Advisory Council for Children's National Medical System.  She is the author of "Any Way the Wind Blows,"—a blog geared for families raising a child with a significant medical condition.  Her writing has also appeared in The Huffington Post, Grown and Flown, and Modern Loss.