Ellen is a Pediatric Nurse Practitioner at Columbia Children's Complex Care Program, Columbia University Medical Center, New York-Presbyterian Morgan Stanley Children's Hospital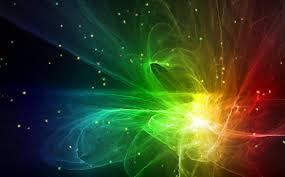 My friend Ira, whose nineteen year old son has Down Syndrome and pervasive developmental disorder, once described his experience as Akiva's father this way:  it's like being a wizard in a world of Muggles. 
Muggles, you may know, is the term in the Harry Potter books for people who were not born into magical families and lack magical ability.  Because wizards and muggles look and sound the same, the wizards are surrounded by people who do not understand their world and do not even realize that they are there.
As a pediatric nurse practitioner who works with families of children with complex, chronic medical conditions, I sometimes think of myself as a Muggle in a world of wizards. I see the powers that you have.  I know that you have spent years of work and study acquiring rare knowledge and developing specialized skills.  Your training was not at Hogwarts but at Children's.  The real secrets, though, the most important spells, you have learned from each other.
In the world of Harry Potter, wizardry is fiercely guarded from muggles.  If muggles are, somehow, to witness it, Obliviators are dispatched with Memory Charms to erase the events from the memories of the Muggles.
I'm lucky, then, to live in the actual world, where there are no Obliviators, and Muggles like me can see and remember the magic that you do.
Ellen is a provider member of Courageous Parents Network. We encourage you to join so that we can invite you to share on the Courageous Parents Network blog. We are always eager to share the perspective of clinicians with our community.