I never thought of myself as a writer, which I realize sounds strange to say even as my words are published in a regular blog…
Writing used to be just something I did for work — proposals, reports, presentations. I appreciated a solid structure, a thoughtful analysis, a clear message. Useful, but not compelling.
But a different kind of writing crept into my life in the months after my son died. I wrote to express my feelings, to connect with others, to make sense of my experience, and ultimately to share insights in the hope of easing someone else's journey.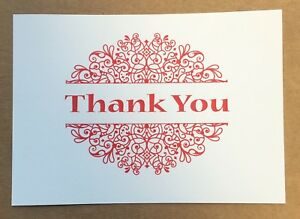 In the beginning, I found solace connecting with others through writing about my gratitude.
I started with thank you notes, composing personalized messages to the clinical team who had worked with my son. I wanted them to feel what they had meant to us, and to evoke a story of why it mattered. I also told our story to the hospital CEO so the institution could appreciate their extraordinary professionalism. It was powerful to put words to the feelings, and to give these precious people a concrete expression of their meaning in our lives.
I discovered that the inspiration for writing is sometimes serendipitous – like an image that pops in my head as the proverbial "bolt from the blue".  
One day as I cleared out the refrigerator, I was struck by the memory of the endless food people brought in the days following my son's death. Salads, deli platters, chicken dinners – there was more than we could eat, but we couldn't bear to waste it. So, my daughter and I improvised our own version of the Food Network show "Chopped" and converted the leftovers into new meals. In a rush to capture the moment, I smiled as I jotted down an account of how it happened.
I had no plans to do anything with that rough piece until I came across a website called "Modern Loss". Those personal stories were raw, pragmatic, and sometimes even funny; and they resonated more than any other resources for grieving parents I received. In finding the right venue for what I wanted to read, I was inspired to also see it as a possible venue for something I wrote.
So, I refined the essay about post-shiva cooking, and added tips (for bringing food to mourners) and even a recipe (for carrot soup) (link). I nervously submitted my piece fully expecting a polite rejection, but to my great surprise the piece was accepted with praise for the relatable story and voice. I was stunned, and proud, and a bit intrigued.
That first acceptance cracked the door open so I could begin imagining that I had something to say.
And the urge to tell other aspects of my story persisted. I believed that the lessons I learned over years of coordinating my son's care could help other families. Like many caregivers, I often found my role the hard way, developing strategies by the seat of my pants, and facing great frustration through trial and error. I hated to think that this hard-won knowledge would just end with me, so I set out to explore how I could pay it forward.
As I tested the waters, several people suggested I should write a book – an idea I always dismissed with a chuckle. Who me? I may have some thoughts to share, but clearly not enough to fill a book, and of course I'm no official expert. Besides, is a parent really going to read a whole book while they're busy caregiving for a sick child? Unlikely, I thought…
But still, I thought maybe a fellow parent could be a welcome voice of support and advice. Perhaps a shorter format would be more accessible and an easier way to explore a wide range of topics.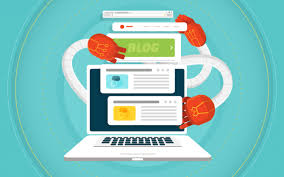 A blog seemed to fit the bill, but I needed learn more about the basic structure, and consider what I wanted to say.
I received great advice from a generous friend, a communications professional, as he probed my goals for the writing:
Who is the audience – parents, clinical professionals, advocates?
What kind of content – personal anecdotes, tips and tools, summaries of research?
What impact for readers – feeling validated, learning new strategies, building community?
Being intentional about the work created a framework for the creativity, and I found the flow easier.
I knew I wanted to describe the unseen challenges, and to give voice to the emotional experience. And I especially wanted to connect to readers in a down-to-earth, non-sappy way. It was important to me that this didn't come across as a saintly hero's journey, but something real that acknowledges the messiness of life as a caregiver, and the conflicting demands and feelings that go along with that.
If my writing was going to be an ongoing resource, then I needed more than inspiration from a "bolt from the blue". I learned that just doing the writing, without harsh self-editing, was the best way to cultivate sustainable creative energy. The more I wrote, the more ideas bubbled up. It seemed that knowing how I wanted to communicate also fueled what I would write about. The more I wrote, the easier it came, and the more pleasure I took in the work.
And while I'm proud of the work I've published, not all writing has to be about creating a polished product for public consumption.
Sometimes the process itself creates release, insight, and connection.
Using a storytelling lens can make it easier to get started by describing who is involved, defining the narrative arc of events, and pondering why it matters. And no matter the final product, the act of writing has its own rewards, like:
Putting strong feelings into words can relieve stress or anxiety, and it can make those feelings seem more manageable.
Recounting a story preserves the history and details to look back on later.
Sorting through a confusing situation to organize ideas may reveal patterns that clarify next steps.
Using a story format can help others relate to the issues more readily.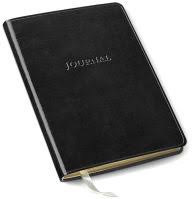 This kind of writing might fit in anyone's life, whether used to vent about problems or store memories in a private journal, or to advocate for an action or policy change, or to find community in a shared experience.
Writing was initially (and remains) an outlet to help me make sense of my altered universe after the death of my son. Even just that function in my life would have been plenty. It's an unexpected gift that I find my identity expanded with a creative pursuit I truly enjoy – even beyond this blog.
Most importantly, I am honored and motivated with a sense of purpose that my writing might speak to another family as they navigate a difficult path, that there is help and hope to make life a little easier "Any Way the Wind Blows".
Read Caryn's piece Bring Soup Not Salad in Modern Loss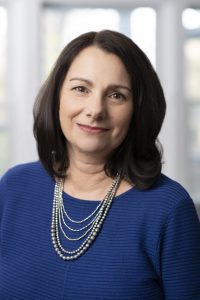 Caryn Anthony is a nonprofit consultant and executive coach from Silver Spring, MD, and is also chair of the Patient and Family Advisory Council for Children's National Medical System.  She is the author of "Any Way the Wind Blows,"—a blog geared for families raising a child with a significant medical condition.  Her writing has also appeared in The Huffington Post, Grown and Flown, and Modern Loss.