2/8/2021
·
Enable high contrast reading
Find Your Truths to Hold Onto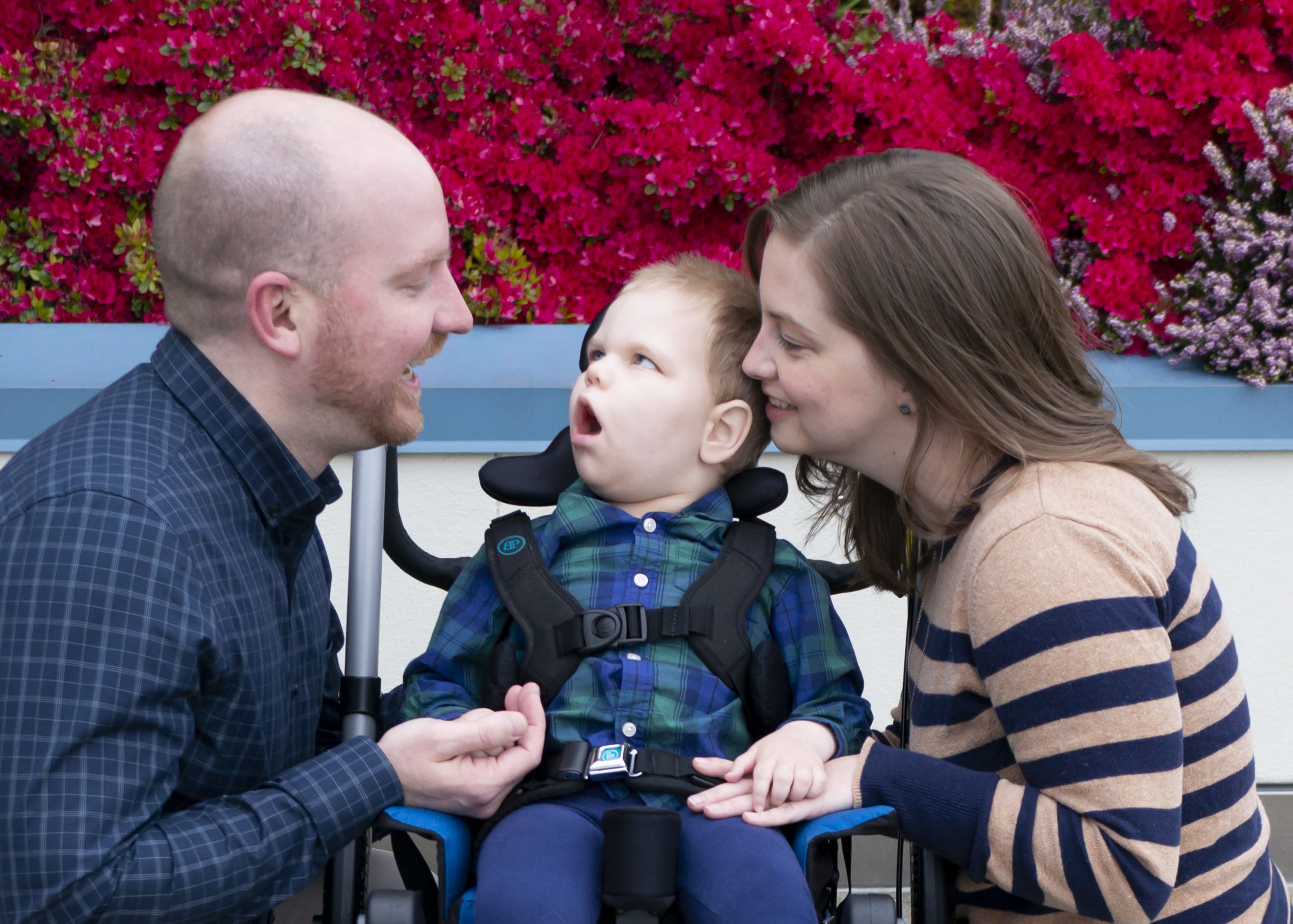 I remember my blood type by recalling my college grading average: B+. The level of effort required to be an "A" student – to get it all right – never appealed to me. There were other things to do: friends to watch Grey's Anatomy with, jobs with vulnerable elderly and youth populations that gave me a sense of purpose, Steinbeck novels to read and passing flirtations on the way to Spanish class with Jacob, the man who would be my husband. This prioritization was never conscious, but an embedded inclination that I have embraced as part of my battle against perfectionism.
While I never expected to be perfect for Colson, I pushed to do my best for him. But the heavy truth is that I rarely knew what was best for him in the long shadow cast by his mitochondrial disease. Even when I wanted to get an "A" for advocacy, I was overwhelmed by choices. Every part of his body, from his brain to his ankles, was monitored, managed, and manipulated to keep him here and keep him comfortable.
Medical providers present caregivers with an encyclopedic array of options to customize complex care plans. From a patient and family engagement perspective, options indicate progress – welcome evidence of collaborative decision-making in healthcare. But when it comes to practical application, too many choices become sources of stress and self-recrimination for caregivers, particularly in the face of diseases for which there is no cure. When the treatment options are "supportive and symptomatic" we wonder, "how do I know if this is the right choice?" Too many options confirm that there is no "right" answer – no intervention; no medication; no evidence-based course of treatment that is going to significantly alter our child's disease trajectory. This knowledge becomes liberating. This knowledge becomes suffocating.
Colson saw over a dozen specialists on a regular basis. Conservatively, each of these 12 specialists provided two potential courses of action to manage symptoms like seizures, airway clearance, dysmotility, etc. Three courses if you count "do nothing," which Jacob and I sometimes did. I'm no mathematician, but at any given moment, we had 24 – 36 different medical options to synthesize, prioritize, and act on in Colson's best interest.
As we clumsily move forward in our grief and our lives without Colson, Jacob and I reach for truths to hold onto. Core tenets of our approach to Colson's medical care, his life beyond his disease, and our choices at his death that can anchor us as we tumble with the story we must tell each other, and ourselves, for the rest of our lives. We have found some truths that feel whole and good and comforting. These were easy for us to identify because of the conversations we had with our palliative care team while Colson was alive.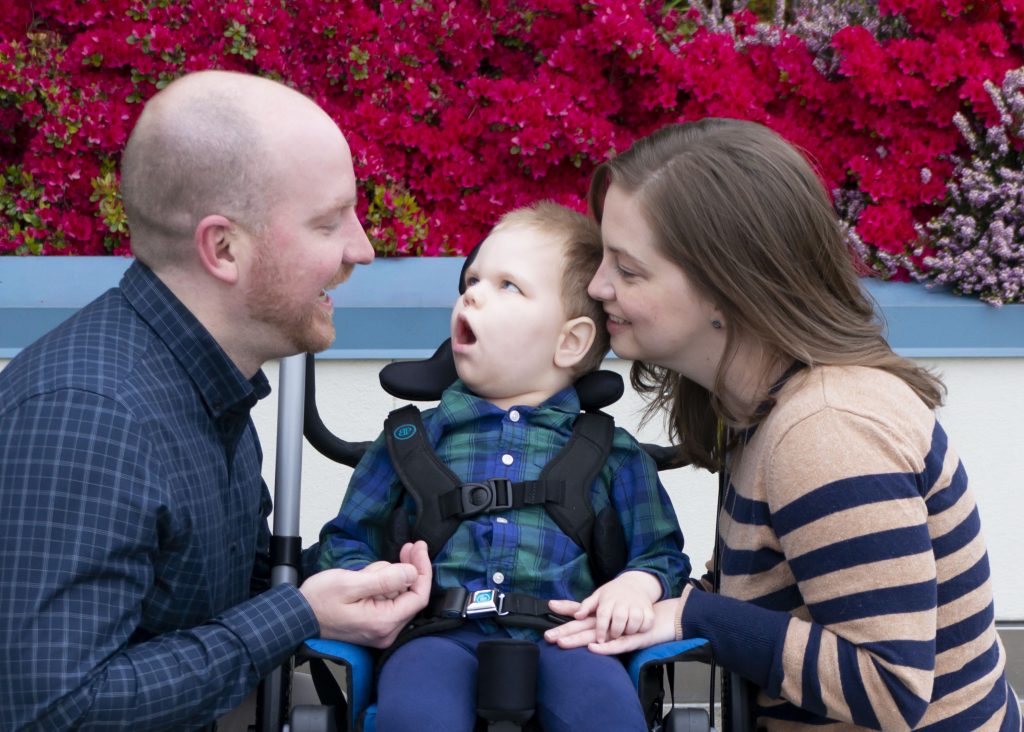 IT. WAS. HARD. I am slowly emerging from the "tired but wired" zone I was in for four years as Colson's mom. I can sleep for more than 4 hours at a time; eat on a regular basis; and stop the constant calculus involved in medication doses, food pump rates, and biochemical labs. The farther I move past my role as primary caregiver, the more I wonder, "Was it really as hard as it felt? Or was I just being a big wuss?" To which Jacob constantly reminds me that not only was caring for Colson hard, it was harder than I will ever remember accurately, because the grind of caregiving became normal for me. Despite that…
We prioritized amazing experiences for Colson's life. Colson co-hosted many dinner parties and game nights with us, and helped us plant dahlias and lilies in our yard. He rode ferries across the Salish Sea and felt the fall winds at Mt. Rainier. Colson was immersed in psychedelic art at MeowWolf and explored ancient dwellings at Bandelier National Monument. We held him in Sedona sunsets. He communed with exotic birds at the Bloedel Conservatory. The landscape of our shared memories is splendid.  
Colson was capable of expressing dissatisfaction or discomfort. Because he was nonverbal and globally delayed, as well as blind, Colson could rarely tell us what he wanted or liked. Deciphering his desires made me feel like an oracle who had skipped too many classes – trying to guess how he felt in his body; if we was too warm or too cold; if he liked that taste of ice cream or was indifferent; if he hated the sound of the suction machine as much as I did. When I agonize over how much we did to him instead of for him, I remind myself that he could tell us what he absolutely did not like. When displeased, Colson would whine and throw his head around in a very specific way that clearly said, "knock it off, mom." I take tremendous comfort in that.
And, finally, the best truth of all: Together, Jacob and I never made a wrong decision for Colson. Jacob was a phenomenal father in so many ways. Colson delighted him, and anybody who witnessed them together knew it. I never managed Colson's care alone. When the intervention options became overwhelming, and I struggled to see Colson's quality of life from my bleary-eyed vantage, Jacob was always there to help me hold the whole. And when it ever became too much for us to hold alone, we had palliative care.
And herein lies my call to action for you fellow courageous caregivers. Whether you are new to this world of complex care, in the thick of it, or years out in your grief – my hope is that you can find your own truths to hold onto. If you can, find a partner in those truths – a spouse, a friend, a fellow caregiver, a therapist, a palliative care provider. You are weighing the world on an unbalanced scale. You are climbing a vertical learning curve. You don't have to do it alone.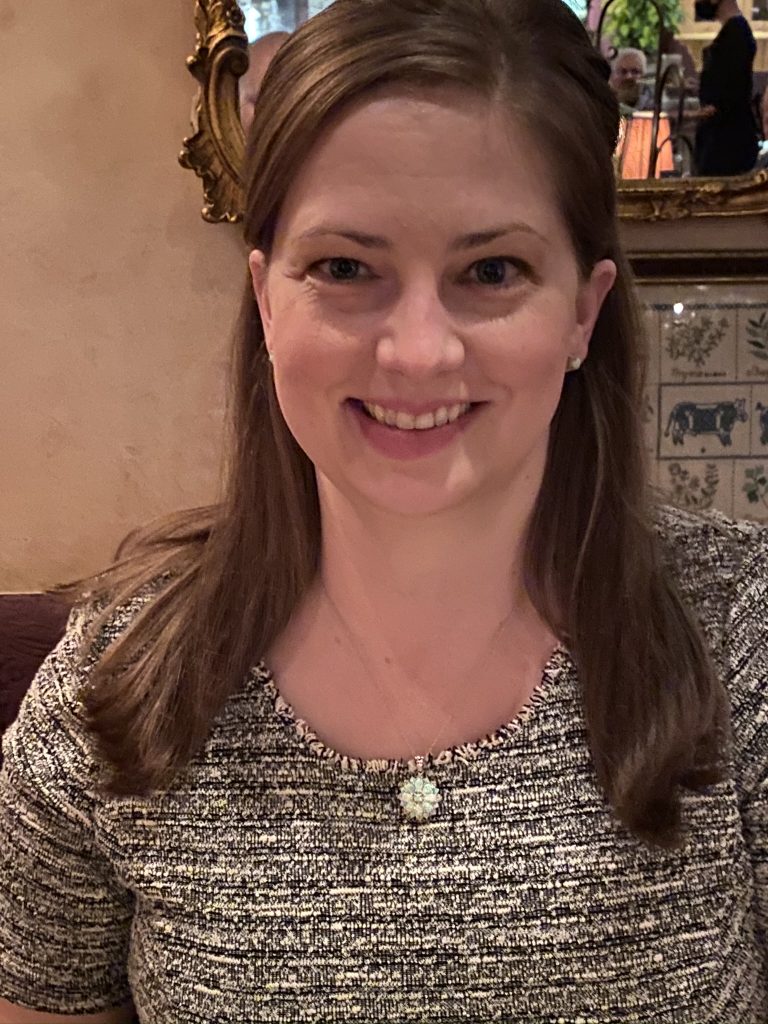 Liz Morris loves exploring complex questions. Her professional experiences in project management, librarianship, and community development prepared her well for her favorite role as mom to Colson. Colson, impacted by mitochondrial disease since birth, inspired Liz to face the complicated aspects of his life through writing and advocacy. Liz serves as a family advisor at Seattle Children's Hospital, and is a volunteer ambassador for the United Mitochondrial Disease Foundation. She is committed to helping families find the information they need to help them live well in the face of life-limiting illness. You can find Liz on Instagram @mrsliz.morris