How appropriate that on Thanksgiving week, we recognize and give thanks for another exceptional courageous provider and the foundation that has made this recognition possible.
We are thrilled to announce that the inaugural Margaret S. Lindsay Courageous Provider Award recipient is Monica Holland, PNP-BC, MSN, CHPPN, a nurse practitioner in the Bridges Pediatric Palliative Care Program at Oregon Health & Science University Doernbecher Children's Hospital.
This new award, which complements the Ilene Beal Courageous Provider Award, is made possible through the generosity of The Margaret Stewart Lindsay Foundation of 1989, whose trustees took note of CPN's commitment to highlighting extraordinary providers and the impact of pediatric palliative care, and came forward to help us honor an outstanding practitioner.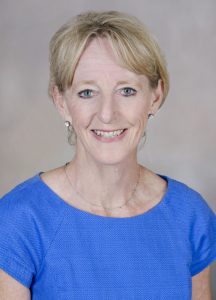 Monica's nominators wrote:
"Her caring approach is fueled by her curiosity and humility, working first to form trusting relationships, and then to learn what matters most to families, all before working to devise strategies – as creative as the moment calls for – that help to honor deeply held values, preferences, and beliefs throughout the course of illness."
The Selection Committee connected these words to the legacy of Margaret Lindsay who, they say, had a big heart and strong attraction to those who might need extra support in order to thrive—and who did not give up in the face of challenges, but rather worked to overcome them.
I can only add that it is a real privilege to be able to shine a light on the impact of pediatric palliative care, and to further expand our ability to honor extraordinary providers who embody that impact. We are constantly inspired by pediatric providers who show up and give of themselves to provide the best possible, family-centered care experience under such difficult circumstances.
Thank you, Monica, for embodying that impact. And thanks, also, to the Margaret S. Lindsay Foundation of 1989 for their generous commitment to supporting this core CPN goal.