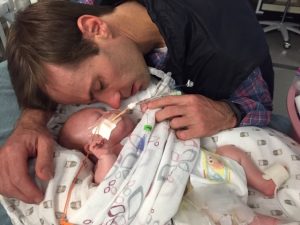 I am an interfaith chaplain at Boston Children's Hospital, meaning I attend to the spiritual and religious needs of patients and families during what is often the most difficult crisis of their family's life. When patients and families are away from their communities of faith and support over the holidays, we try to provide religious services to fill the gap. I say, "Fill the gaps" intentionally because I know this comes nowhere close to the deep longing that parents have to be home at the holidays: with their loved ones, their traditions, their food, their religious community. Anywhere but in the isolation of the hospital and all that it means…my child is still sick, my child may not recover, my child may die. I have sat and listened to parent after parent share their hope that this Halloween we might get home, or if not then this Thanksgiving, or if not at least by Christmas, or New Year.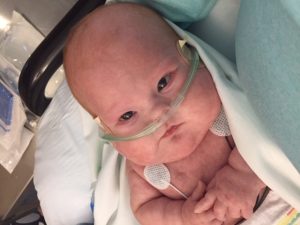 Three years ago, my professional life as a chaplain in our hospital's NICU and my personal life collided when my niece was born prematurely with a life limiting lymphatic malformation. Her condition was so rare only two hospitals in the country were able to accept her care and she traveled from her home in Denver, CO to Boston Children's Hospital into the very NICU I serve. Loving baby Carina Rose and sharing in her life for the three months she lived in our hospital were some of the most precious moments of my and my family's life. I would sneak away during my lunch break to read to her as she gripped her hand around the tip of my finger. I sang her my favorite songs. We waited with baited breath through each medical intervention hoping it would help turn the tide against our fears that her condition was incurable. Carina died on December 10th. In the middle of Advent. She did not get to experience her first Christmas and my experience of Christmas will be forever changed because of the personal loss we now hold.
It has been my experience that many of the families and staff that are here around the holidays, are also holding losses like mine that can complicate that can add to the difficulty of caring for a sick child. I consider it an honor to hear and hold these 'other' stories around the holidays. Actually, in this listening I don't feel like I am just 'filling the gaps.' As I write about my beloved niece Carina and share some of her story, I feel a warmth of emotion well in me that is something like healing. I love sharing about her life! When I listen to families share their longing to be home or a colleague reflect on the loss of a loved one, it is my hope that something similar happens for the person entrusting me with their story of love and loss at such a tender time.